This month, Antec launched two new brand new all-in-one liquid cooling units, the Kühler H2O H600 PRO and H1200 PRO, offering improved performance and a durable design to boot. New components include a larger copper base place, a high-precision radiator and better pump pressure, allowing for quieter operation during normal use.
Both the Kühler H2O H600 PRO and H1200 PRO will support AMD and Intel sockets, with a large copper CPU block to help efficiently transfer and dissipate heat away from the chip. A lot of focus has also been put into making the radiator, which features a 0.2mm fin interval. 120mm fans are also included, which are rated at 2400 RPM.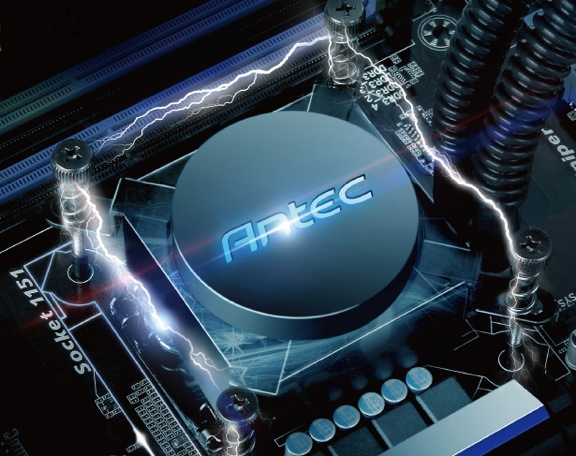 Aside from the quiet fans, these two AIO units feature an enclosed pump impeller that delivers a pressure of 2.3 meters of water by using a higher rotational speed of the winding type three-phase motor. The pump is powered by a SATA connection as well, which should help with cable management when fitted in the system.
These two coolers are set to release at retail soon, with a price tag of £39.99 for the H600 PRO and £59.99 for the H1200 PRO.
KitGuru Says: All-In-One liquid coolers have become very popular over the last few years. Are any of you currently running an AIO in your rig? What brand and are you currently looking to switch?