Fujitsu Limited and United Microelectronics Corp. plan to form a joint venture that will operate Fujitsu's semiconductor manufacturing complex in Mie prefecture in Japan. While initially Fujitsu will hold the control stake of the new company, it is going to gradually reduce it. The Japanese conglomerate has been winding down its investments in semiconductor manufacturing for about six years now.
Fujitsu owns two 300mm semiconductor manufacturing fabs in Mie prefecture, Japan. The fab 1 produces chips using 65nm process technology, whereas the fab 2 makes chips using 90nm manufacturing process, according to Wikipedia. The total capacity of the two plants is 40 thousand 300mm wafers per month, which is very low by today's standards.
Fujitsu and UMC plan to establish a semiconductor foundry joint venture with ¥50 billion ($493.218 million, €365.014 million, £288.925 million) capital by the end of this fiscal year, reports Nikkei. Initially, UMC's stake will be no more than 30 per cent. The joint venture will require additional investments from "other chipmakers and foundries", it is reported. Fujitsu plans to lower its ownership to under 50 per cent by fiscal 2016 or so and bring the venture out from under its wing.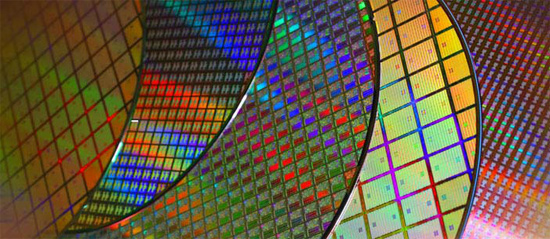 The Japanese company has been outsourcing production of chips using 28nm and 40nm process technologies to Taiwan Semiconductor Manufacturing Co. for years now. The Mie plant is clearly very outdated, so it will require additional investments to become competitive again. Since Fujitsu does not want to make such investments, its share in the joint venture will gradually decline.
Fujitsu announced that it would pursue "fab lite" business model back in 2009. Since then the company has been gradually reducing its semiconductor manufacturing-related assets. Previously Fujitsu planned to sell the Mie complex to TSMC.
Separately, Nikkei reported that Fujitsu plans to sell its plant in Aizu-Wakamatsu, Fukushima prefecture, Japan, to ON Semiconductor. The selling will proceed according to the same scenario as in the case of the Mie fabs. Fujitsu will sell a stake in the fab and then will gradually reduce its own share.
Fujitsu on Friday issued an official statement claiming that it has not made any final decisions regarding the destiny of its semiconductor manufacturing facilites.
"Regarding the Mie and Aizu-Wakamatsu plants, Fujitsu is not considering withdrawing from production," the statement reads. "As part of the restructuring effort of the semiconductor business, Fujitsu is considering various options including business partnerships with other companies but there have been no specific decisions made at this time."
Discuss on our Facebook page, HERE.
KitGuru Says: While Fujitsu does not want to confirm its plans ahead of time, it is pretty obvious that the company cannot really benefit from ownership of two small fabs that produce chips using completely outdated manufacturing technologies. It will be wise for Fujitsu to somehow sell the fabs to manufacturers with newer fabrication processes.