Intel Corp. has cancelled release of its code-named "Cannonlake" processors and will introduce "Kaby Lake" chips instead in 2016. Intel's first 10nm central processing units will be code-named "Ice Lake" and will be available only in 2017. Moreover, "Ice Lake" CPUs will re-introduce fully-integrated voltage regulator (FIVR).
All Intel's processors except "Haswell" and "Broadwell" relied on voltage regulators located on mainboards. FIVR, which is integrated into "Haswell" and "Broadwell", greatly simplifies design of motherboards and gives Intel more control over the power supply of CPUs, which also optimizes power consumption. Unfortunately, "Skylake" and "Kaby Lake" processors will not feature FIVR, but the world's largest chipmaker will reintroduce its fully-integrated voltage regulator in 2017 with "Ice Lake" processors, reports Hardwareluxx web-site.
Not a lot is known about "Ice Lake" central processing units. Based on its name, its micro-architecture should have similarities with Skylake, but keeping in mind that it will be released in 2017, it is likely that that the new chips will feature 512-bit AVX instructions.
It is unclear why Intel decided not to integrate FIVR into "Skylake" and "Kaby Lake" processors. Among other things, FIVR improves overclocking potential of chips, something that is important for enthusiast-class CPUs.
While Intel's "Kaby Lake" processors made using 14nm FinFET process technology will likely be compatible with LGA1151 mainboards, "Ice Lake" chips will probably use a new form-factor and will require all-new motherboards.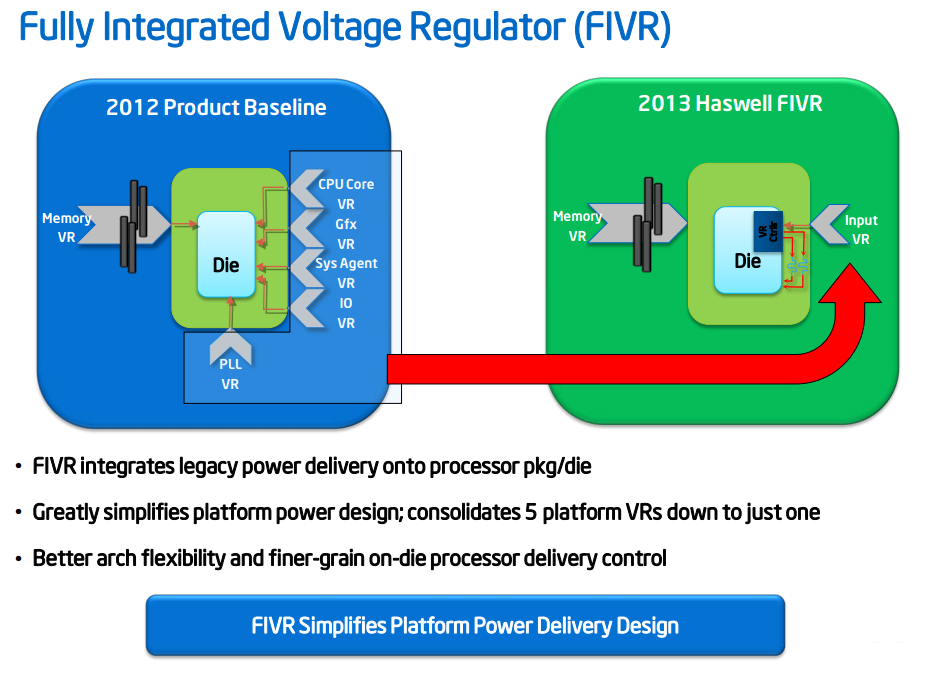 Intel did not comment on the news-story.
Discuss on our Facebook page, HERE.
KitGuru Says: As it appears, Intel decided to delay mass production of 10nm chips by about a year. The reasons for that are unclear, but it looks like it is getting harder for Intel to transit to newer process technologies every couple of years.