Even though Intel Corp.'s future "Skylake" processors with integrated graphics cores are expected to offer very high performance in applications that demand graphics processing horsepower, the company's current-generation Core i7-5775C and Core i7-5665C "Broadwell" chips will remain the firm's best offerings for desktops with sockets for quite a while.
Intel's upcoming "Skylake" processors will incorporate the company's ninth generation graphics core (Gen 9) with improved internal architecture, increased number of execution units (EUs) and new eDRAM cache. Intel's upcoming top-of-the-range integrated graphics processor – Iris Pro 500-series (GT4e) – will feature 72 EUs, eDRAM+ cache as well as 1152GFLOPS of FP32 compute performance, a 50 per cent improved over the highest-performing "Broadwell" IGP (GT3e, which features 48 EUs).
Intel has plans to release "Skylake" processors with Iris Pro "GT4e" graphics cores in the coming quarters for notebooks and all-in-one desktops, but it does not have plans to make such chips available for desktops with processor sockets (i.e., in LGA1151 form-factor), according to ITWorld.
As a result, Intel's existing Core i7-5775C and Core i7-5665C "Broadwell" central processing units will remain the company's best IGP options for desktops with sockets. Intel has no plans to discontinue such chips any time soon despite of the fact that the expensive processors are morally outdated, according to AnandTech.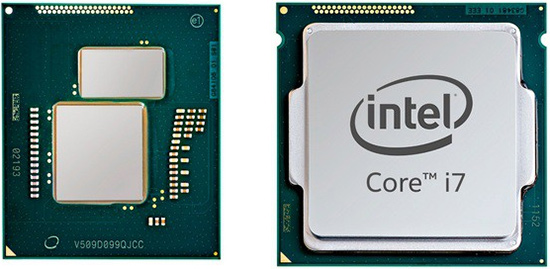 The lack of processors with high-performance GT4e IGP for LGA1151 clearly positions the platform for enthusiasts, who use discrete graphics cards, leaving LGA1155 for those, who want to have highly-integrated systems with advanced integrated graphics processors. Such differentiation is rather strange because Intel offers inexpensive core-logic sets for its LGA1151 central processing units and affordable PCs tend to rely on built-in graphics adapters.
Discuss on our Facebook page, HERE.
KitGuru Says: Perhaps, it does not make a lot of sense for Intel to offer LGA1151 processors with high-performance integrated graphics just now because there are not a lot of mini-ITX or NUC solutions for such chips. On the other hand, if there are no higher-end integrated processors available, it makes no sense for makers of mainboards to develop advanced platforms for mini PCs…