In a rather unexpected move, Rory Read late on Wednesday stepped down as the chief executive officer and president of Advanced Micro Devices. AMD has already appointed Lisa Su as the new CEO and president. The move possibly reflects AMD's decision to replace a business executive with a highly-experienced technology executive.
"Leadership succession planning has been a joint effort between Rory and the board and we felt that Lisa's expertise and proven leadership in the global semiconductor industry make this an ideal time for her to lead the company," said Bruce Claflin, chairman of AMD's board of directors.
Rory Read replaced Dirk Meyer on the CEO position in August, 2011. During his tenure at AMD Mr. Read concentrated on making the company profitable. In a bid to do so, he reduced AMD's expenditures by about 30 per cent since 2012, performed a number of reorganizations, fired a lot of personnel and made a number of other tough business decisions. Unfortunately, AMD has been unprofitable most of the time while Mr. Read was in the office of AMD's CEO.
"I would also like to thank Rory for his many accomplishments and contributions positioning AMD for long-term success by helping to create a strong foundation and clear path to re-establish the company's growth and profitability," said Mr. Claflin.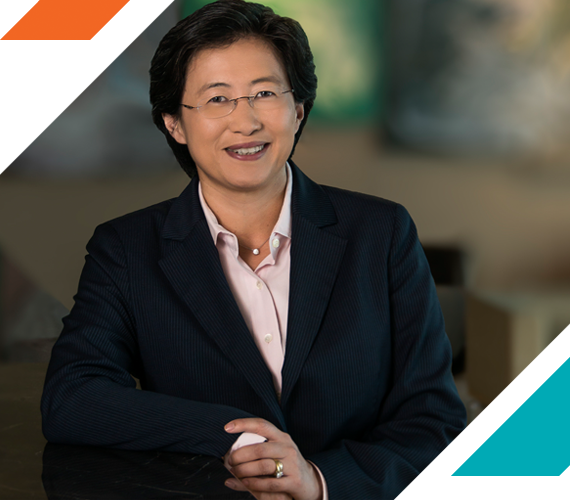 Lisa Su is expected to be a significantly different chief executive officer compared to Rory Read. It appears that AMD's board of directors has decided to hire a technology-expert CEO in a bid to ensure that the company does the right decisions regarding its future from technology standpoint. Dr. Su has bachelor's, master's and doctorate degrees in electrical engineering from the Massachusetts Institute of Technology (MIT). She has published more than 40 technical articles and was named a fellow of the Institute of Electronics and Electrical Engineers (IEEE) in 2009. Lisa Su used to lead technology roadmap, strategic directions and research and development efforts at companies like IBM and Freescale, which makes her a very good tech-CEO candidate.
"I am deeply honored to have this opportunity to lead AMD during this important time of transformation," said Dr. Su. "Our world-class technology assets combined with the incredible talent and passion of the AMD team provide us with a unique opportunity to shape the future of computing. I look forward to expanding on the strong foundation we have built under Rory's leadership as we develop industry-leading technologies and products for a diverse set of markets to drive sustainable and profitable growth."
Rory Read will support the transition in an advisory role, remaining with the company through the end of 2014.
[yframe url='http://www.youtube.com/watch?v=bmrqPJigiVc']
Discuss on our Facebook page, HERE.
KitGuru Says: While it is clearly nice to see a renowned semiconductor, chip and R&D expert at the helm of AMD again, it should be noted that the transition will likely significantly affect AMD's business processes and roadmap going forward. Many things and focuses will likely change in the near future and some other long-term things will likely change a year or even more from now.