Yesterday, Intel acknowledged that it had caused an uproar with its controversial terms and conditions, attempting to prevent comparison benchmarks between its older microcode updates and its new Foreshadow mitigating patch. After promising to update the license, the firm got in touch with us to provide a statement, as well as access to a new, streamlined version of its T&Cs.
"We have simplified the Intel license to make it easier to distribute CPU microcode updates and posted the new version http://bit.ly/2w9RjtM," explains the Intel spokesperson, going on to reiterate its previous statement saying: "As an active member of the open source community, we continue to welcome all feedback and thank the community."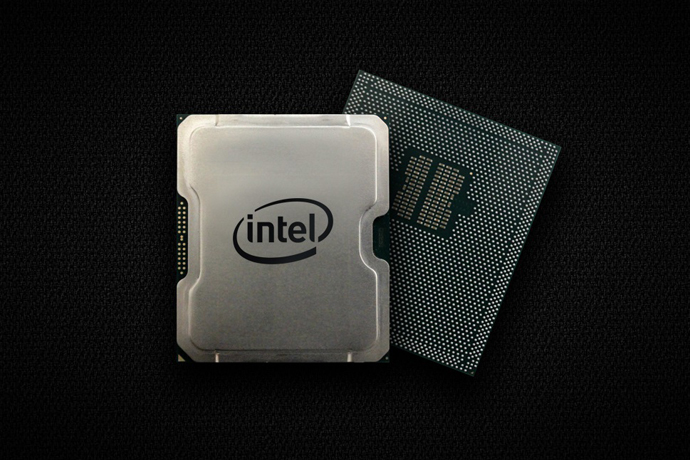 To compare, no pun intended, Intel's lengthier original statement can be seen in full below, with attention drawn to the final sentence:
"You will not, and will not allow any third party to (i) use, copy, distribute, sell or offer to sell the Software or associated documentation; (ii) modify, adapt, enhance, disassemble, decompile, reverse engineer, change or create derivative works from the Software except and only to the extent as specifically required by mandatory applicable laws or any applicable third party license terms accompanying the Software; (iii) use or make the Software available for the use or benefit of third parties; or (iv) use the Software on Your products other than those that include the Intel hardware product(s), platform(s), or software identified in the Software; or (v) publish or provide any Software benchmark or comparison test results."
The new license boils these five points down to just three, laying them out in much more accessible bullet points. This states that "Redistribution and use in binary form, without modification, are permitted, provided that the following conditions are met":
Redistributions must reproduce the above copyright notice and the following disclaimer in the documentation and/or other materials provided with the distribution.
Neither the name of Intel Corporation nor the names of its suppliers may be used to endorse or promote products derived from this software without specific prior written permission.
No reverse engineering, decompilation, or disassembly of this software is permitted.
Of course, this is accompanied by a clarification that "'Binary form' includes any format that is commonly used for electronic conveyance that is a reversible, bit-exact translation of binary representation to ASCII or ISO text, for example 'uuencode.'" It also houses a disclaimer at the bottom that retains Intel's copyright.
KitGuru Says: It's good to see that there are no signs of Intel's challenge to free speech in the new T&Cs, while also making it much easier to read. It's also fairly reassuring to know that the voices of fans are being heard and responded to in good time.