Just a couple of days ago, we brought you the news that a survey carried out by the European Hardware Association found more than 60% of 10,000 respondents expressed that they would choose AMD processors for their next CPU purchase. Now AMD has virtually locked out Amazon's top ten Best Sellers' category.
If you head over to Amazon UK today to look for a new CPU, you will notice the top ten best sellers include seven SKUs from AMD, with the top five spots locked out with Ryzen processors. Intel only manages to take the final three best-selling CPU places in the top ten, with the Core i9-9900k down in 13th place.
Currently, on Amazon UK, the number one best selling CPU is the AMD Ryzen 7 2700X, which offers excellent multi-core value at just £164 with its 8-core 16-thread specification. The Ryzen 7 2700X is closely followed in 2nd place by the 'Zen 2' Ryzen 5 3600 6-core 12-thread mid-range offering from AMD, with a price tag of £184.97 currently. Completing the top five is the Ryzen 7 2700 at £138.97, the Ryzen 5 2600X at £118.97 and the 8-core 16-thread Ryzen 7 3700X at £298.00 respectively.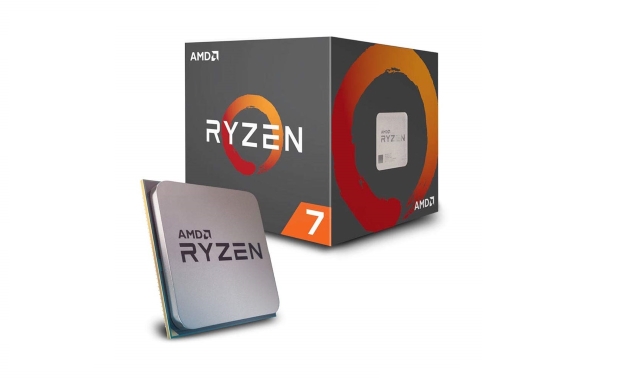 AMD has completely changed the dynamics of the desktop CPU market over the last couple of years since its introduction of the Zen architecture back in 2017. Not only in the UK but in the US too, savvy PC users are choosing AMD CPUs over Intel due to the value they offer. Just this week, Notebookcheck reported that AMD had almost locked out the top ten Amazon Best Sellers list for CPUs in the US, nine out of the top ten places going to AMD with Intel taking the 10th spot with the Core i5-9600K.
Since the launch of second-generation Ryzen CPUs, AMD managed to outsell Intel for the first time in years with market share climbing to a point where AMD controlled over 18% of sales. By the end of the Q3 2019, AMD had a whopping 30% of market share according to data from cpubenchmark, representing a 70% growth since the launch of AMD Ryzen processors.
KitGuru says: There is no sign of this resurgence from AMD slowing down at the moment. In fact, until Intel launches new products that can compete in the desktop sector, it is more than likely AMD's share of the CPU market will keep on growing.