The world's fastest gaming processor is about to get a little bit faster as Intel has announced full details and availability of the special edition Core i9-9900KS CPU, which is due to deliver an all-core Turbo frequency of 5.0 GHz.
In an announcement made today, Intel has provided full details of the world's fastest gaming CPU. The special edition 9th generation Core i9-9900KS will feature an all-core Turbo frequency of 5.0 GHz out of the box and will be available worldwide from 30th October for a limited time only.
The new Intel Core i9-9900KS CPU will feature an unlocked clock frequency across 8-cores and 16-threads just like the current Core i9-9900K and 9900KF processors. However, the Core i9-9900KS will be supplied with an all-core Turbo frequency of 5.0 GHz out of the box, which is an increase of 300MHz over the previous Core i9-9900K variants.
A base frequency of 4.0 GHz will also be applied in the new Core i9-9900KS, which again is an improvement on the current design by 300 Mhz. These higher clock speeds should provide a performance increase in gaming and productivity tasks without the need for overclocking. However, should users wish to try overclocking the Core i9-9900KS, they can expect over 5.0 GHz across all cores if successful.
An increase in core frequency comes at the cost of heat, so the Intel Core i9-9900KS has a 127W TDP rating, which is a substantial increase over the Core i9-9900K 95W TDP, meaning a high-end cooling solution will be required to keep temperature under control. The new Intel Core i9-9900KS also features 16MB Intel Smart Cache and up to 40 PCIe lanes for gaming and overclocking.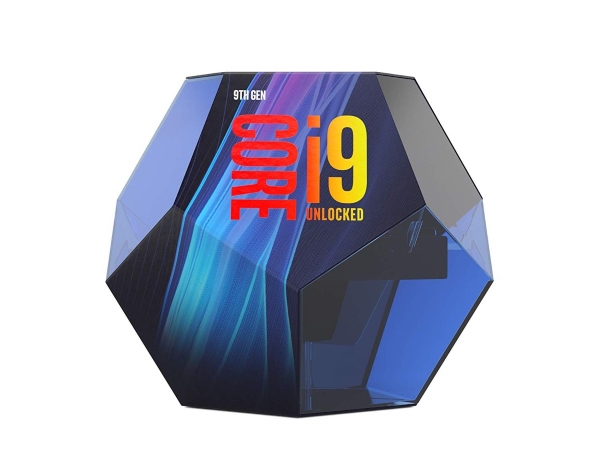 To guarantee 5.0 GHz across all cores, Intel has built the Core i9-9900KS from selected wafers, which allows gamers and overclocking enthusiasts to extract the maximum performance from this CPU. Due to this selection process, quantities of the Core i9-9900KS will be limited, as only the best silicon can achieve these high all-core frequencies.
"Intel has raised the bar for desktop gaming with the new 9th Gen Intel Core i9-9900KS Special Edition processor. Based on the 9th Gen Intel Core i9-9900K architecture, it's the world's best gaming desktop processor made even better and created specifically for extreme gamers who want the most performance possible. This processor demonstrates another innovation milestone for Intel, following last year's limited edition 8th Gen Intel Core i7-8086K." said Frank Soqui, vice president and general manager of Desktop, Workstation and Channel Group for Intel.
Intel Core i9-9900KS key features:
Up to 5.0 GHz all-core turbo frequency; up to 4.0 GHz base frequency, which allows games to run faster when they scale across more cores for higher frame rates
Eight cores, 16 threads, 127W TDP, 16 MB Intel Smart Cache, and up to 40 platform PCIe lanes
Compatible with existing Z390 motherboards
Up to 27% faster mega tasking when you simultaneously game, stream and record compared with a 3-year-old PC
Up to 35% more frames per second compared with a 3-year-old PC
Up to 17% faster 4K video editing compared with the previous generation and up to 78% faster compared with a 3-year-old PC
One-year warranty
Overclock confidently with new and enhanced features like Intel® Performance Maximizer, which makes it easy to dynamically and reliably custom-tune the unlocked processor based on the processor's individual performance DNA
The Intel Core i9-9900KS will be available for a limited time from 30th October with a recommended customer price starting at $513.
KitGuru says: Although the Intel Core i9-9900KS is not exactly a brand new  CPU by any means, it should offer a noticeable boost to gamers with its 5.0Ghz all core turbo speed without having to worry about overclocking. It is also possible with overclocking, results should be even better.