Traditionally overclocking has been something that though enabled, wasn't a major feature of CPUs. It was more to do with luck of the draw (or bin) but in recent years overclocking potential is something CPUs are sold with in mind. Most obviously so in the Intel Skylake generation, which locked away overclocking to K series CPUs, but no longer, thanks to ASRock's recent motherboard BIOS update.
You will need to have an ASRock, Z170 motherboard to apply the update, but if you do and have a non-K Skylake CPU, the results could be quite impressive. On its SkyOC page, ASRock showed a few examples of CPUs it had overclocked. It took a Core i5-6400 up from 2,700 MHz to 4,319MHz. It also achieved 32 and 36 per cent clock speed boosts on i7-6700 and Pentium G4400 chips too.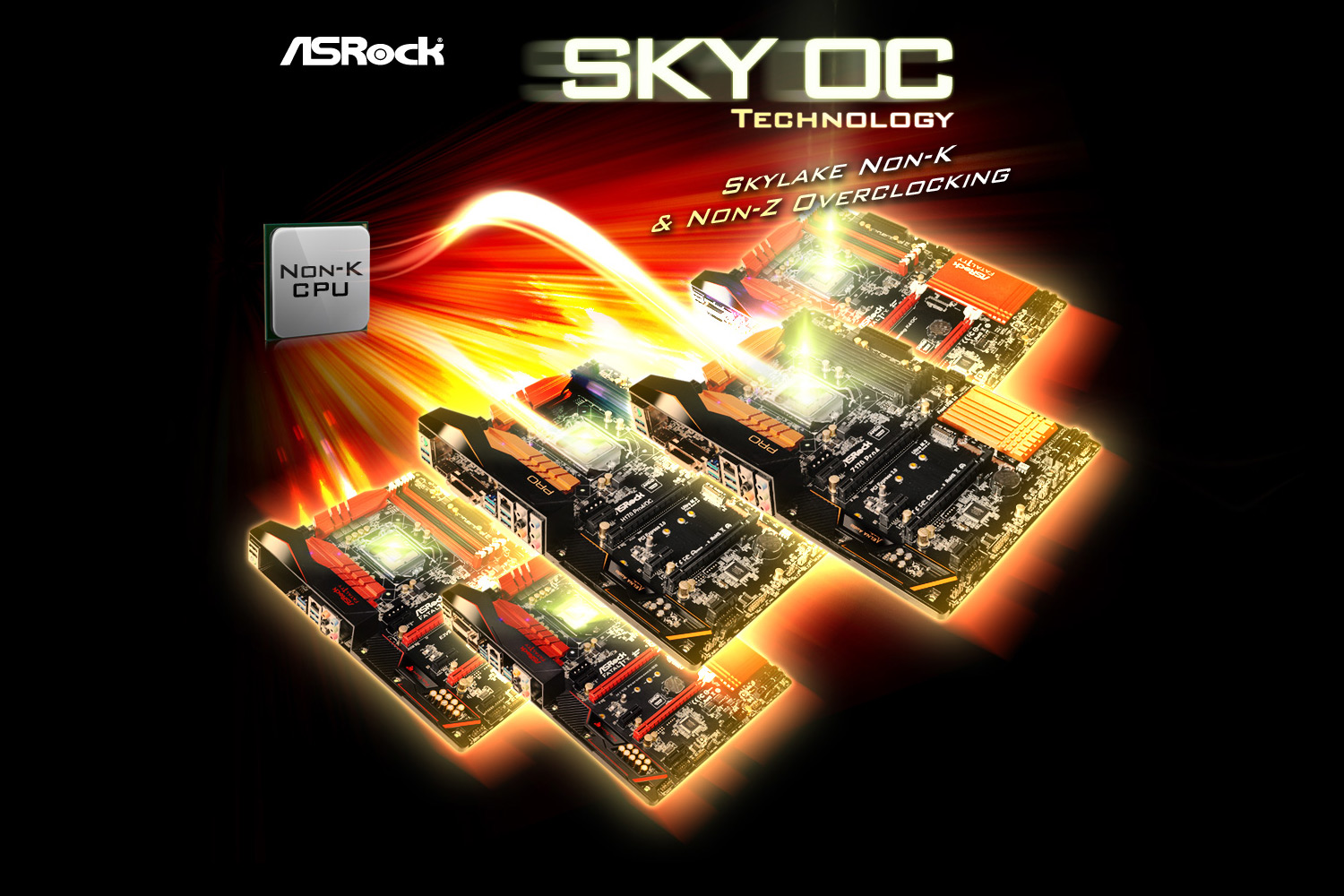 Although ASRock doesn't detail the cooling or additional hardware it used in the systems to make these overclocks possible, those are some impressive gains and represent a really noticeably improvement in performance – especially at the lower end.
It will be interesting to see if this potential changes the types of Skylake chips people opt for when buying. If there is the possibility to take one of the more budget concious CPUs and overclock them to higher-levels of performance, that might make more financial sense for someone. Considering the range of Z170 motherboards ASRock has available too, it's not like you're limited to really expensive models.
If you want to try out the BIOS upgrade and you have all the requisite hardware, visit the SkyOC page here for a list of download links.
Discuss on our Facebook page, HERE.
KitGuru Says: Although keeping overclocking away from people that don't know what they're doing isn't a bad idea, it's not right to charge more for the privilege. It's nice to see a quick update change that.