Qualcomm has been one of the more disruptive companies in the technological industry over the past few years, with its chips beating AMD and Intel to the punch in many mobile scenarios. However that may not be the case in the future, as the American firm has announced that it's slashing jobs and may have to break itself up to remain afloat.
In the near future, Qualcomm plans to cut 4,500 full time jobs throughout its business, saving the company around $1.5 billion a year, as per Reuters. It will also improve shareholder capital returns, claimed a Qualcomm spokesperson, which some have suggested was a direct response to hedge fund Jana Partners, which previously requested that Qualcomm sell off its chip making business and focus on licensing patents, which has been its most profitable venture as of late.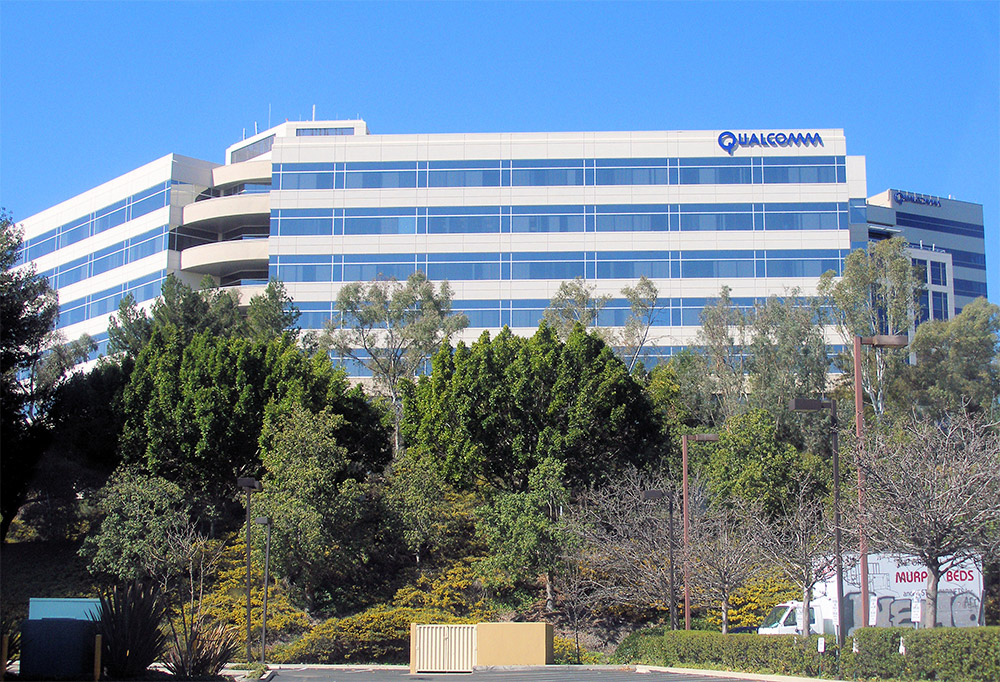 Image source: Wikimedia
While no plans have yet been announced to split the company up in such a manner, Qualcomm is currently completing a strategic review of its company and assets and may well do that if it proves to be the most cost effective way to improve its fortunes. If it did so, a bidding war may arise from companies already invested in developing mobile and wearable hardware.
It's those other companies that are making Qualcomm's life difficult at the moment. Although it has a strong presence in the international chip market, many other firms  have introduced stiff competition in the past year, leading to a downfall in Qualcomm sales.
It's mainly coming from lower-cost Chinese firms, and Taiwan's MediaTek, which have been undercutting Qualcomm chips, the most well known of which is its high-performing Snapdragon SoC. It was recently dropped from the Samsung Galaxy S6, with the Korean manufacturer planning to use its own design instead.
Discuss on our Facebook page, HERE.
KitGuru Says: Losing the Samsung contract was no doubt a massive blow to Qualcomm. If it does spin off its chip game, I'm betting Intel will be sniffing around.