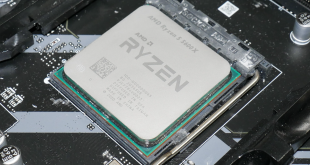 Six cores and twelve processing threads has been a recipe for success with value orientated buyers in recent years. AMD's own Ryzen 5 3600 and 3600X CPUs have proven to be fan favourites for their balance between performance and price. Can the Zen 3 Ryzen 5 5600X, which comes in at around £280 in the UK if you can find availability, prove to be another worthy six core challenger?
Watch via our Vimeo channel (below) or over on YouTube at 2160p HERE
The AMD Ryzen 5 5600X is a 6-core, 12-thread processor that operates with a 3.7GHz base frequency and 4.6GHz maximum boost with a 65W TDP. MSRP is set at $299 and that converts into £280 in the UK. That's a $50 MSRP increase in price over the Zen 2 Ryzen 5 3600X/3600XT it replaces.
More challenging, though, is the often £90 availability price increase versus the incredibly popular Ryzen 5 3600 non-X. Granted, availability of those older Zen 2 six cores is just as bad as for the new Zen 3 chips currently.
AMD's chosen process node is still TSMC 7nm, but it is the tweaked design logic as applied with the frequency enhanced Ryzen 3000XT chips launched in July 2020. That should help reach and sustain higher boost clocks versus original Zen 2 Ryzen 3000X chips.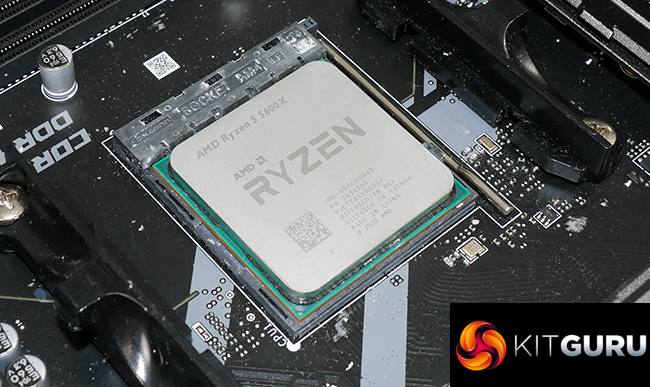 For more details on the architecture and the differences of Zen 3 versus Zen 2, check out our main Ryzen 9 5000 series launch review HERE.
The six-core Ryzen 5 5600X is a single-CCD and therefore single-CCX processor. As such, you still get full access to 32MB of L3 cache but the L2 cache capacity is cut to 3MB compared to the 4MB on the pricier eight-core parts. The same 12nm IO die is used.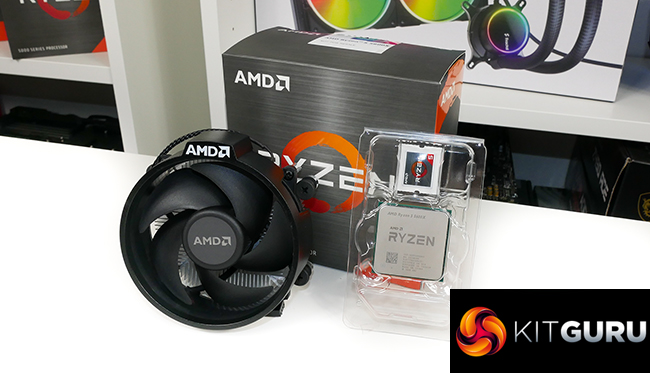 Given its price point of £280, the Ryzen 5 5600X actually slots into a neat window between some primary competitors.
It is around £30 more expensive than the Core i5-10600K but AMD's chip ships with a cooler and has better low-cost motherboard support. The 5600X is around £30 cheaper than the sixteen thread Core i7-10700 locked processor which also uses the more expensive Intel platform.
Around £20 is the saving for the Ryzen 5 5600X versus the Ryzen 7 3700X which has more cores but is on the older Zen 2 architecture. And the Zen 3 six-core is around £50 more expensive than the premium Ryzen 5 3600X/3600XT which is tolerable for many users, even if the cheaper Ryzen 5 3600 non-X was the obvious chip to buy out of the Zen 2 six cores.
We are particularly keen to see how performance has improved versus the Ryzen 5s of yesteryear and the twelve thread Intel Core i5-10600K. Also of particular interest will be the Zen 3 6 core's performance versus the Ryzen 7 3700X as that Zen 2 eight core remains a worthy market participant at around £300.
Be sure to check out our sponsors store EKWB here