Today was the official launch day for AMD's Ryzen 7 CPUs and as you may have noticed already, plenty of reviews are now up, including our own review of the Ryzen 7 1800x. While the flagship 1800x has been deemed by many as an excellent CPU for productivity, 1080p gaming results have been less impressive when compared to Intel's mainstream Core i7s. It turns out that there is a reason for this and it all comes down to the way games have been optimised over the last few years.
Ryan Shrout over at PCPer was able to get in touch with AMD's CVP of marketing last night with an explanation as to why the Ryzen 7 1800x lags behind in 1080p gaming. The reasoning essentially boils down to developers mainly optimising games for Intel's CPUs over the last few years as AMD has been less competitive.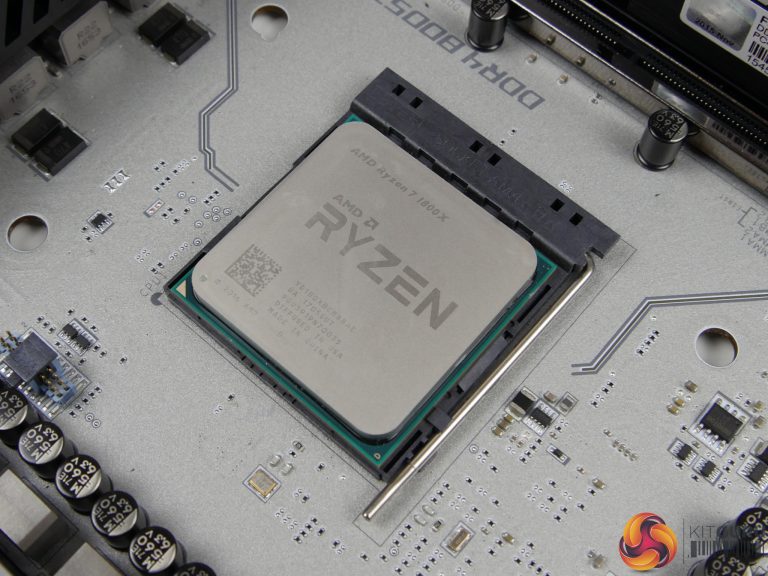 "CPU benchmarking deficits to the competition in certain games at 1080p resolution can be attributed to the development and optimization of the game uniquely to Intel platforms – until now. Even without optimizations in place, Ryzen delivers high, smooth frame rates on all 'CPU-bound' games, as well as overall smooth frame rates and great experiences in GPU-bound gaming and VR. With developers taking advantage of Ryzen architecture and the extra cores and threads, we expect benchmarks to only get better, and enable Ryzen excel at next generation gaming experiences as well."
With that in mind, AMD expects game performance for Ryzen to continue to improve over time as new games get released and old games get additional optimisation tweaks. This is why AMD has been making partnerships with studios like Bethesda, to ensure popular games are properly tuned to make proper use of Ryzen going forward.
KitGuru Says: It was odd to see the Ryzen 1800x beating Intel in so many areas only to falter in games at 1080p resolution. However, as noted in our review, Ryzen does have plenty of power 'in reserve' for additional tasks, so it seems perhaps games just aren't tapping into Ryzen's full potential just yet. It will be interesting to see how much that changes over the next year.