Just as recent leaks suggested, today AMD is launching its 3rd Gen EPYC series processors. Codenamed 'Milan-X' and built on the Zen 3 architecture, AMD claims up to 66 percent more performance across a range of computing workloads compared to last year's 'Milan' EPYC processors.
The big change with Milan-X is the addition of 3D V-Cache, using 3D die stacking and the industry's largest L3 cache to deliver performance improvements. In a set of benchmarks published by AMD, we see that the EPYC 7272X can deliver up to 66 percent faster simulations on Synopsys VCS compared to the EPYC 73F3. The new flagship EPYC 7773X with 64C/128T delivers 44 percent more performance on average in Altair Radioss simulation applications compared to the current top-end Xeon, AMD claims.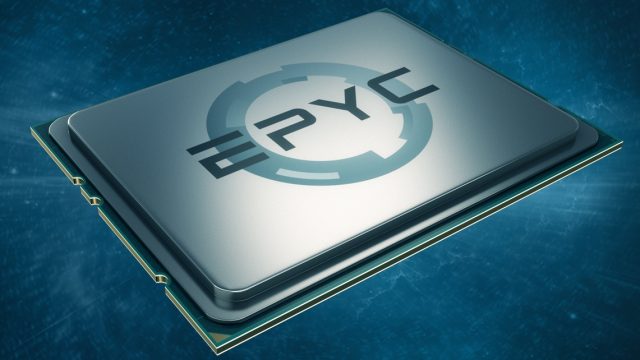 You can see the specs for each new AMD EPYC processor in the table below, in addition to pricing:
Cores
Model
# CCD
TDP (W)
cTDP range (W)
Base Freq (GHz)
Max Boost Freq (GHz)
L3 Cache
(MB)
DDR
Channels
Price
(1KU)
64
7773X
8
280
225 – 280
2.20
3.50
768
8
$
8,800
32
7573X
8
280
225 – 280
2.80
3.60
768
8
$
5,590
24
7473X
8
240
225 – 280
2.80
3.70
768
8
$
3,900
16
7373X
8
240
225 – 280
3.05
3.80
768
8
$
4,185
AMD says this new level of performance will enable customers to deploy fewer servers and reduce power consumption, reducing carbon footprint and furthering environmental sustainability goals.
AMD's Milan-X EPYC processors are available starting from today.
Discuss on our Facebook page, HERE.
KitGuru Says: A new generation of AMD EPYC processors have arrived. Now we'll have to wait and see how Intel responds with Sapphire Rapids later this year.