While AMD's latest high-end Ryzen processors have been the stars of the show this month, there is also a new Athlon-series CPU coming this week for the mainstream market. AMD has announced the Athlon 3000G today, harnessing the Zen architecture and pairing it with Radeon graphics.
The Athlon 3000G is a $49 CPU, so what can you expect in terms of specs? You'll get a two-core, four-thread CPU that is unlocked for overclocking, 4MB of L3 cache, a 3.5GHz base clock and Radeon Vega 3 integrated graphics running at 1GHz. The default TDP is also 35W, so it is a low-power chip.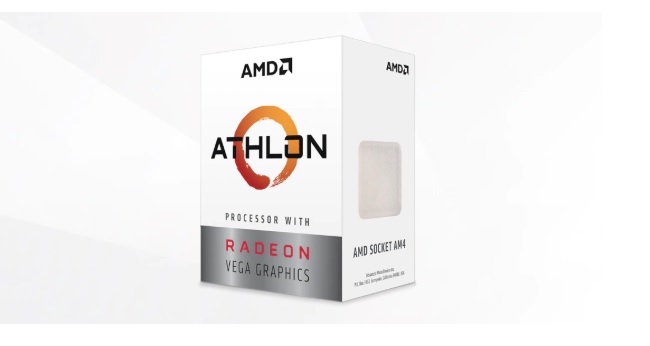 The Athlon 3000G is the first Zen-based Athlon processor to be unlocked, so it will be interesting to see what sort of overclocking results people are able to achieve with this.
We haven't been able to find any retail listings in the UK just yet but the Athlon 3000G is expected to be available to buy before the end of the month.
KitGuru Says: A new Athlon has joined the ranks. Are any of you interested in an inexpensive CPU like this?