A few days ago AMD's Roy Taylor teased us on Twitter with a picture of an unnamed CPU from the FX series. However, the cat is out of the bag now and we know that AMD's mysterious CPU is in-fact going to be a re-launch of the 5GHz FX-9590 bundled with a liquid cooler, which is tipped to be the Cooler Master Seidon 120 AIO LCS.
The scoop originally came from Hardware Canucks, who spoke to some guys over at AMD. The inclusion of an All in One liquid cooler will supposedly allow the chip to hit its 5GHz turbo clock frequency more often than it could on air.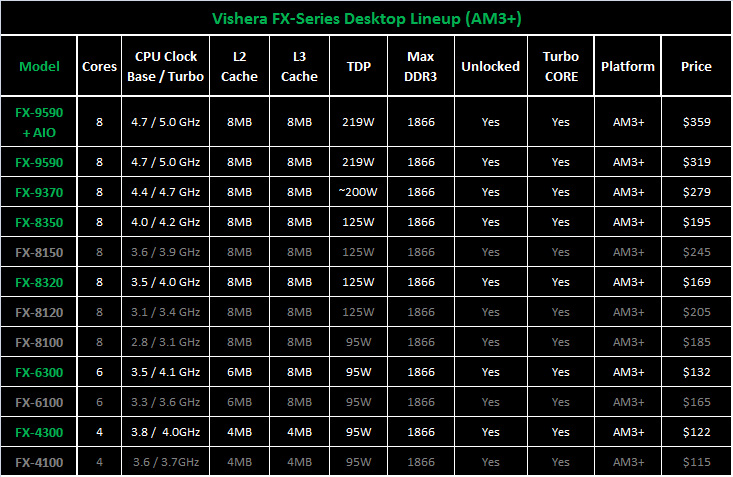 The FX-9590 is based on AMD's Piledriver architecture, it comes with a base clock of 4.7GHz but under the right conditions, it can turbo up to 5GHz. The chip does need the extra cooling as it tends to run very hot with a TDP of around 219W.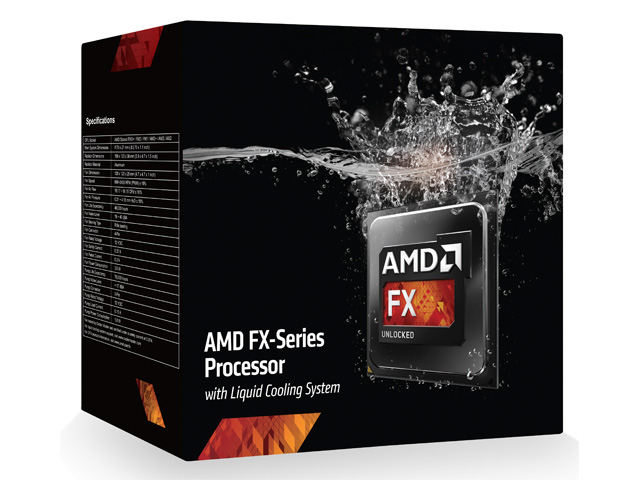 The original FX-9590 will now cost around $319 while the re-launched chip bundled with the Cooler Master AIO will sell for $359. Bernard Fernandes, senior spokesman for AMD told Hardware Canucks: "With a 5GHz boost clock and 8 powerful cores coupled with an effective cooling solution, it is our highest performance desktop processor. This is ideal for enthusiasts who want to build the best of AMD with an AMD Radeon R9 graphics card."
Discuss on our Facebook page, HERE.
KitGuru Says: AMD seems to be on the right track at the moment, many would agree that shipping the recently released R9 295×2 with an AIO unit attatched was a smart idea and its nice to see the trend continue in to the company's high end CPU line. Do any of you guys own an FX-9590? Would you consider it now that it is being relaunched with a decent cooler? 
Source: Hardware Canucks