Intel's 10th Gen Core desktop processors are out and the overclocking race has begun. We've already seen G.Skill pushing the boundaries of DDR4 memory speeds on Z490 motherboards, and MSI had a good showing with a 7.4GHz Core i9-10900K. ASUS might be taking the crown though, as the ROG Maximus XII Apex has been used to push a colossal 7.7GHz overclock. 
ASUS ROG revealed the latest record this week. Jon 'Elmor' Sandström and Pieter 'Massmann' Plaisier joined ASUS to push the Z490 chipset and new Intel 10th Gen CPUs to the limit with extreme overclocking. The result is a 7.7GHz overclock across all cores on an Intel Core i9-10900K.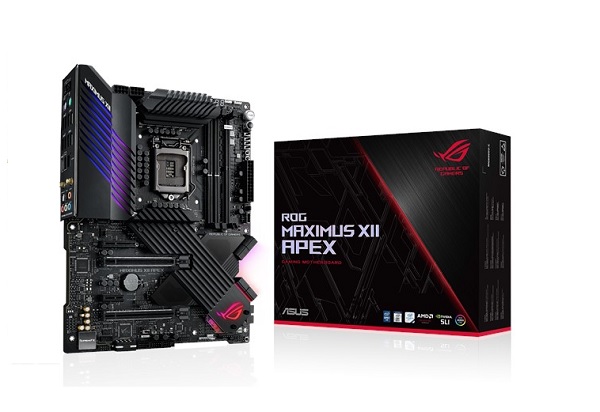 To achieve this, Liquid Helium was used for cooling, shattering the frequency record on an Intel Core series CPU. Those weren't the only records broken though, the ROG Maximus XII Apex was also used to overclock G.Skill Trident Z memory to 6666MHz.
Beyond that, Asus Z490 motherboards have been used to break the single-core Geekbench 4 record and obtain number one positions for 10-core CPU scores in Geekbench 3, Cinebench R15 and wPrime 32M.
KitGuru Says: It is a shame we won't be seeing another Overclocking World Championship at Computex this year due to the COVID-19 situation. Even so, records are being broken remotely with the assistance of hardware companies, which is great to see.