Gigabyte has been keeping busy since the launch of X299, bringing together some veteran overclockers to put the Gigabyte X299-SOC Champion motherboard to the test. It seems the tests taking place at Gigabyte's OC lab were successful too, as four new benchmarking records were set, using an Intel Core i7-7740K pushed all the way up to 7.5GHz.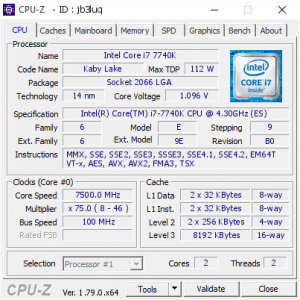 The team of overclockers in this instance consisted of HiCookie and Sofos from Gigabyte alongside Team AU's Dinos22, Youngpro and SniperOZ. In order to push past the massive 7.5GHz barrier, this group used liquid helium, which dropped temperatures down to -250°C. The rest of the system consisted of a Gigabyte X299-SOC Champion motherboard, 16GB of Corsair Vengeance DDR4 memory running at 4333MHz and a Corsair AX1500i power supply.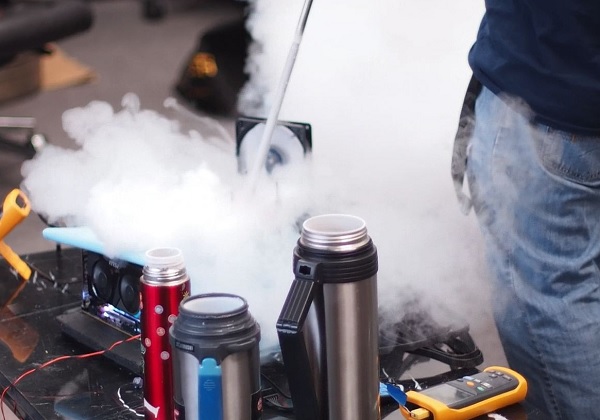 Image Credit: Gigabyte/TeamAU
From there, world records were set in 3DMark03, 3DMark06 and Aquamark. The system configuration was a little different for benchmarking, featuring the same CPU at 7.1GHz and the same motherboard but adding an Aorus GTX 1080Ti graphics card and some G.Skill Trident-Z DDR4 memory running at 3600MHz. This system managed to set world records in all three benchmarks. Beyond that, a 'global first' ranking was also achieved in 3DMark06 using a tweaked system configuration using two GTX 1080Tis instead of one.
All in all, it's an impressive first showing for Gigabyte's X299-SOC Champion motherboard, which is already an accomplished overclocking board.
KitGuru Says: I always enjoy seeing huge overclocks like this, especially when benchmarked. While 7.5GHz couldn't be used for benchmarking, the 7.1GHz overclock they settled on is still very impressive.