Intel's struggles to get 10nm off the ground are well documented at this point but it looks like 2019 will finally be the year. This week, Intel revealed its latest CPU roadmap, which says that the first Intel 10nm processor will begin shipping in June, with multiple new products coming through 2019 and 2020.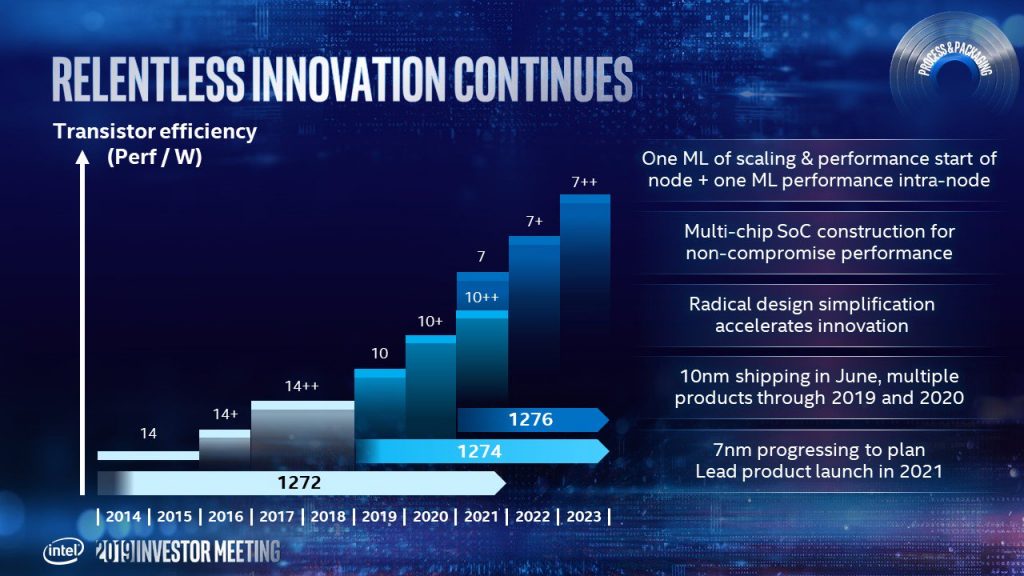 Over the last couple of weeks a leak pointed towards Intel keeping 14nm around for several years to come. This proved to be true, as Intel's new roadmap does show that 14nm will live on until 2021. However, 10nm and 10nm+ CPUs are also listed to be arriving in 2019 and 2020, so there will be other options.
AMD is set to jump to 7nm this year across CPUs and GPUs. Looking at Intel's roadmap, AMD will continue to maintain this lead on 7nm manufacturing for quite some time as Intel plans to adopt it in 2021.
Intel has outlined the codenames for the CPUs it plans to release over 2019 and 2020. Ice Lake will be the successor to Coffee Lake this year, meanwhile 'Lakefield' processors will use a hybrid CPU architecture intended for SoC- so think NUC and ultra small form factor PCs. In 2020, Tiger Lake will be launching and is confirmed to be based on 10nm and house new Intel Xe graphics.
KitGuru Says: Computex is right around the corner, so I expect we'll be hearing more on Intel's CPU plans then. 14nm is going to be around for a while but 10nm will be phased in starting this year, followed by 7nm in 2021- assuming no future problems arise.