Advanced Micro Devices offers to sell its professional graphics cards for workstations or servers with a massive discount to first time buyers in an attempt to increase its revenue and market share.
ATI Technologies and then Advanced Micro Devices was an underdog on the market of professional graphics processing unit (GPU) hardware for many years because of various reasons, which includes poor drivers, low performance and heavy competition from Nvidia Corp. However, in the recent years the situation began to change. AMD gradually improved its graphics drivers and worked closely with developers of CAD/CAM/CAE/DCC and other workstation-class professional software to mend performance and compatibility issues. At present AMD commands roughly one quarter of the workstation GPU market and it clearly wants to gain more share.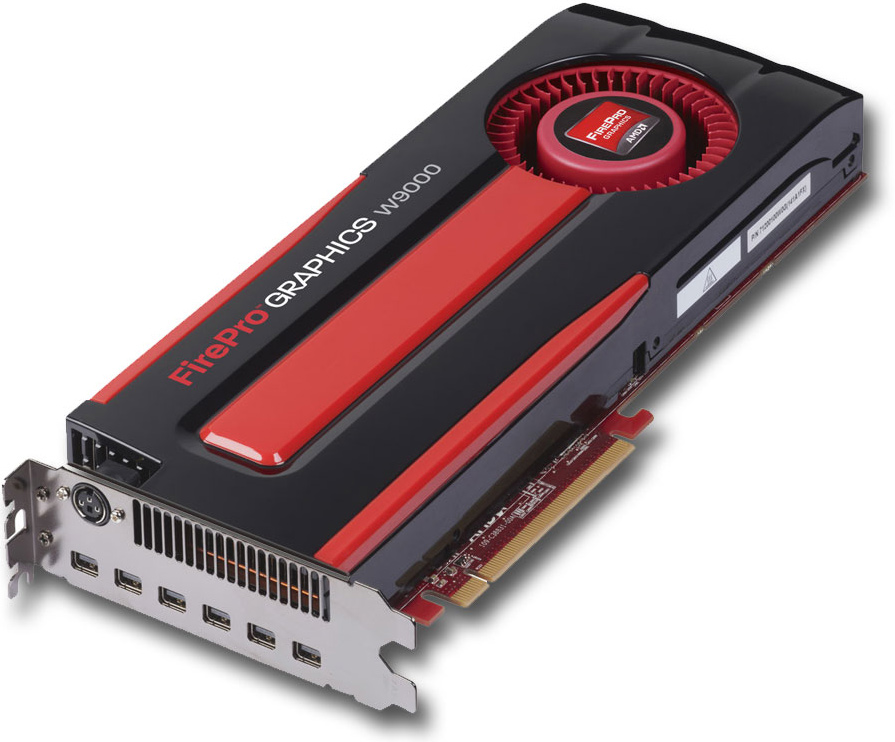 In a bid to attract attention of professionals, AMD recently kicked off its "Experience AMD FirePro" campaign that is designed for those, who do not currently own an AMD FirePro graphics adapter, but would like to try it. For a limited time only AMD will return up to 50 per cent of a FirePro's card's price to qualified customers who purchase a professional AMD graphics adapter, or a workstation featuring such a board, from an AMD approved reseller. AMD offers up to 50 per cent rebates, or up to £1195/$1995/€1460, on AMD FirePro W9100, AMD FirePro W8100, AMD FirePro W8000, AMD FirePro W7000 as well as on AMD FirePro S9000 and AMD FirePro S7000 cards.
Note that customers have to register for a pre-approval code first before making a purchase. The promotion is open for customers in the U.K., the U.S., Canada (excluding Quebec), Germany and France. The campaign only lasts until the 31st of December, 2014.

According to Jon Peddie Research, in Q3 2014 the industry shipped approximately 1.02 million workstations, a 4.7% gain over the same period a year ago, along with a modest 2.8% quarterly decline over Q2 2014's all-time high. AMD and Nvidia sold a total of approximately 1.28 million workstation-caliber GPUs in the third quarter, including both mobile modules and desktop add-in cards.
It can be observed that only around 260 thousand of workstation-class graphics solutions were either sold not as a part of workstation computers, or were installed as secondary professional GPUs inside very powerful PCs. Therefore, while the market of retail professional hardware exists, it is rather small. Still, if AMD wants to gain market share in general, it has to address this one as well, even though it is a small fraction of the whole workstation GPU market.
Discuss on our Facebook page, HERE.
KitGuru Says: Running a rebate/discount campaign is one of the ways to increase sales and market share. However, the terms of the program seem to be rather strict and end-users or organizations will need to be approved by AMD first, which will scare off a lot of potential clients. Still, given the price of FirePro graphics boards, it is not really surprising that AMD is cautious about the cash-back promotion…