Chief executive officer of Advanced Micro Devices has ordered a research to review possibilities of splitting the company in two or spinning off a multimedia chip business unit, a media report claims. The company is mulling different options, as it desperately wants to become competitive against Intel. AMD itself denies that it is considering such a drastic move.
AMD is considering to separate its graphics and licensing business from its server business, according to a source with knowledge of the matter cited by Reuters news-agency. The details are scarce at this point and it is unclear how AMD intends to spin-off a division, which is a crucial element of its computing and semi-custom strategy.
AMD has hired a consulting firm to help it evaluate its options and prepare scenarios on how a break-up or spin-off would work. Nonetheless, at this point all discussions are preliminary and no decision has been made.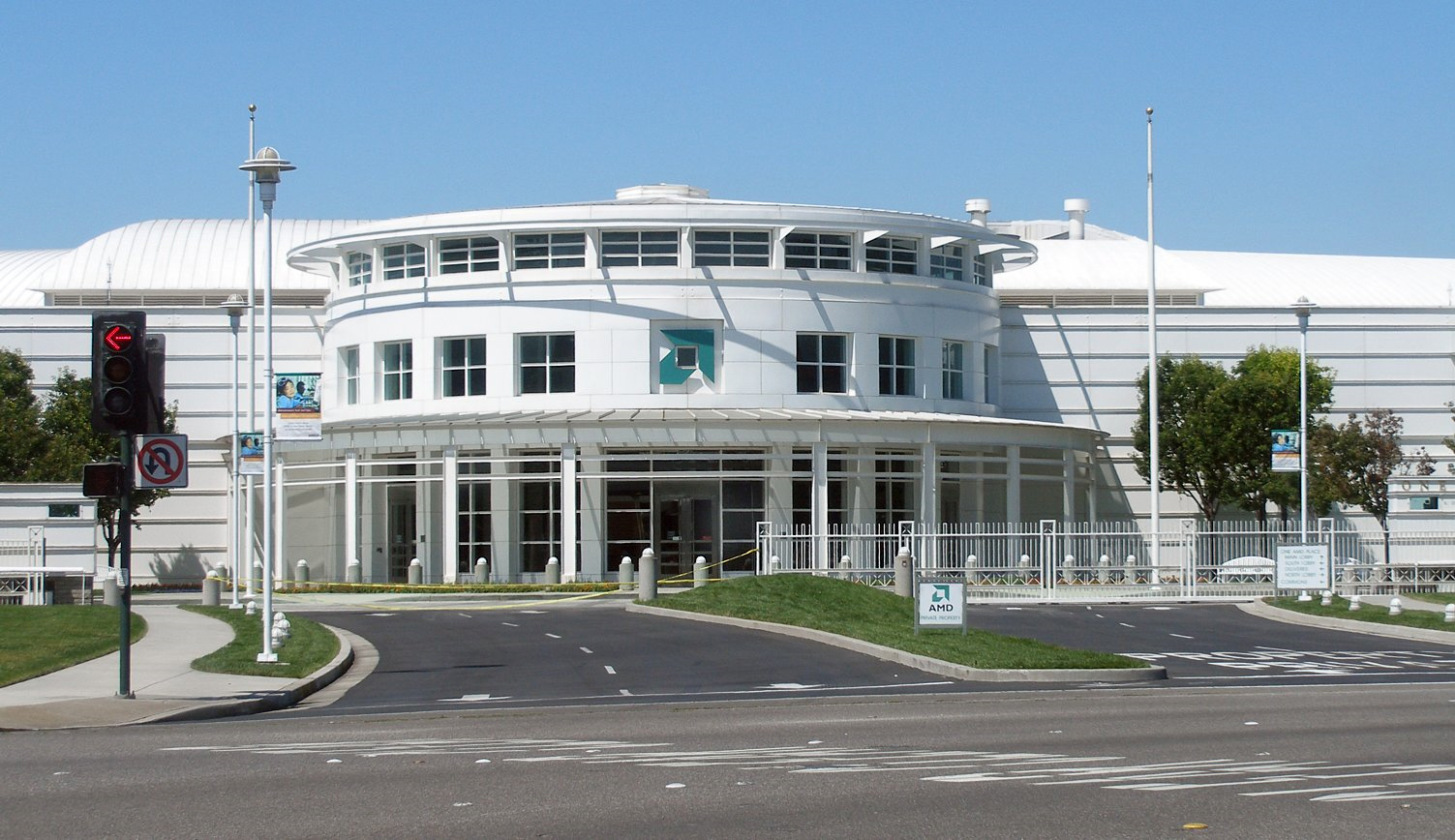 Advanced Micro Devices acquired ATI Technologies in 2006 in a bid to get graphics processing units and chipsets. GPUs have been considered as a crucial element of the future of computing because many of demanding workloads, especially in the HPC [high-performance computing] world, work better on highly-parallel graphics processors.
Since 2006, ATI has become an integral part of AMD and allowed the latter to sign multiple business deals with various companies as well as increase the amount of revenue streams. For example, AMD has become a supplier of system-on-chips for new-generation game consoles from Microsoft Corp. and Sony Corp. and this business is believed to be thriving. In addition, the company now sells all chipsets for its microprocessors itself and has even integrated core-logic into its mobile central processing units.
While fully-integrated AMD seems like a very potent corporation, the truth is that the finest moments of both AMD and ATI happened before the two companies became one. Since the acquisition of ATI in late 2006, AMD has been losing share in both microprocessor and graphics processor markets. In the recent years, sales of AMD's CPUs took a dive and shipments of graphics processors collapsed in the recent quarters. In fact, AMD's revenue for the first quarter of 2015 dropped to $1.03 billion, the worst quarter in more than a decade. Essentially, AMD and ATI now earn less than AMD alone in mid-2000s.
Disintegration of AMD, however, seems like a very tough and complex decision from administrative, technology, competition and many other points of view. The world has changed and it is impossible to bring back the old AMD and the old ATI. Nowadays microprocessors with integrated graphics have become industry-standard, whereas discrete graphics processing units for notebooks are considered as something exotic.
AMD ships multiple highly-integrated chips with Radeon graphics inside, including those for PlayStation 4 and Xbox One. If AMD spins-off its graphics business unit, it will have to license graphics cores from the new company, which is possible, but which will reduce AMD's abilities to tailor such IP to its needs in the future.
For a number of years now AMD has tried to create a revenue- and profit-generating machine out of its EESC [enterprise, embedded, semi-custom] business unit while absorbing R&D [research and development] costs with its CG [computer and graphics] business unit. Spinning off AMD significantly changes AMD's EESC strategy.
If AMD spins-off its graphics business unit, it will also essentially lose its semi-custom business because the latter requires a lot of various IP, including CPUs, GPUs, logic and other. While AMD may license intellectual property from other companies (e.g., ARM, Imagination Technologies, Vivante, etc.) to design chips for its partners, it will have fewer competitive advantages over rival chip designers. On the other hand, without its own graphics, AMD could license appropriate IP from Imagination in a bid to design ultra-low-power system-on-chips.
Since sales of AMD Radeon graphics processors have been declining for years and collapsed in the recent quarters, graphics business unit as a separate company will be extremely vulnerable because its financial strength will be incomparable to that of Nvidia Corp., the worlds' largest supplier of GPUs. In a bid to fund its vast R&D operations, Nvidia sells a lot of high-margin solutions for professional graphics (Quadro) and supercomputers (Tesla) markets. In addition, the company is working with automotive industry to boost sales of its Tegra chips for cars. AMD's share in the market of professional graphics cards is not high and its accelerators for supercomputers are barely used. On the other hand, a company dedicated solely to GPUs will be tailored for particular market and will act quickly in a highly-competitive environment. One of the challengers that such company will face if it is created, is the amount of money necessary to design a competitive product lineup (hundreds of millions of dollars in the FinFET era).
AMD reportedly said that it did not explore any breakup or spin-off projects and reiterated the company's commitment to its vision outlined at the financial analysts day in early May. AMD considered a breakup strategy in 2009 and decided against it. In 2012 the company evaluated a split once one more time, but concluded against it again. From time to time semiconductor companies do consider various strategic options, but not all of such potential plans materialize.
Discuss on our Facebook page, HERE.
KitGuru Says: Without any doubts, many enthusiasts miss ATI Technologies, competitive microprocessor from AMD and the fierce competition in the markets of CPUs and GPUs. While the competition may return if AMD manages to increase its research and development spending and bring back timely launches of new products, it is unlikely that AMD will split-up.