Advanced Micro Devices and its partners are gearing up to release the Radeon R9 380X graphics card featuring the code-named "Tonga XT" graphics processing unit. The product is expected to hit the market next month and will become a good addition to the company's lineup for the holiday season.
Manufacturers of graphics cards already have samples of the fully-fledged "Tonga" graphics chip with 2048 stream processors, 128 texture units and 32 raster operations pipelines. AMD is expected to start shipping commercial versions of the "Tonga XT" GPUs shortly and makers of add-in-boards should be able to start selling their Radeon R9 380X products sometimes in late October, reports Fudzilla.
The AMD Radeon R9 380X graphics adapters will carry 4GB of GDDR5 memory, which indicates a 256-bit memory bus, not a 384-bit memory interface, as expected by several unofficial sources. Usage of 256-bit memory interface should simplify printed-circuit boards of the graphics cards and make them cheaper. As a result, makers of add-in-boards will be more flexible in terms of final pricing.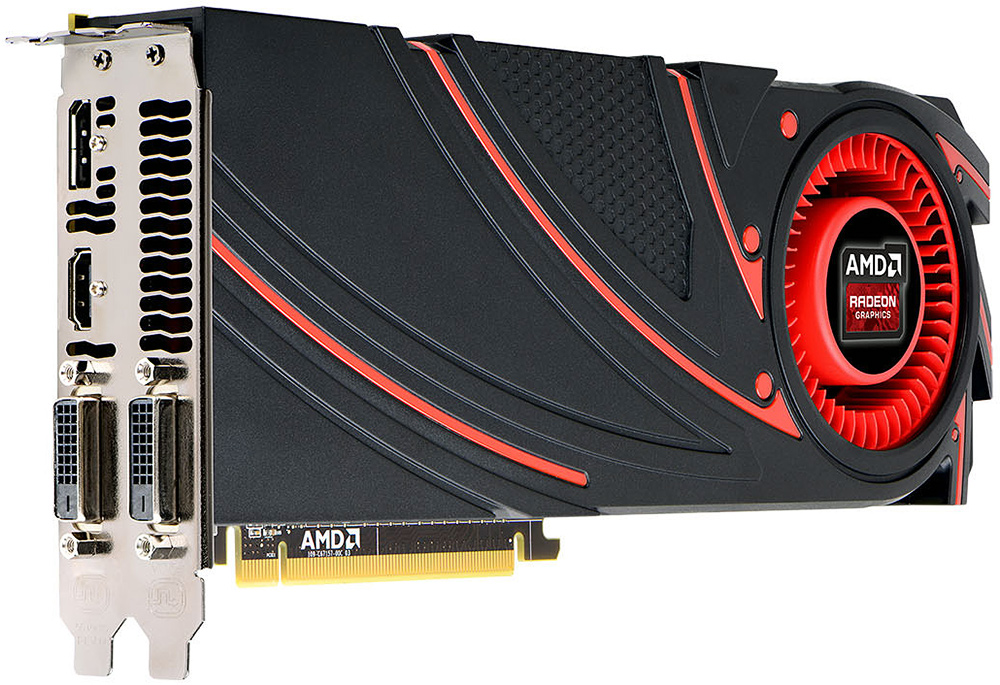 Performance of AMD Radeon R9 380X in actual games should be higher than that of the Radeon R9 280X (aka Radeon HD 7970) despite of wider memory interface supported by the latter thanks to improvements on the micro-architectural level (such as better support for async shaders, improved performance of tessellation/gemetry and so on) and new techniques that improve effective memory bandwidth (e.g., delta colour compression).
AMD did not comment on the news-story.
Discuss on our Facebook page, HERE.
KitGuru Says: The Radeon R9 380X looks rather good on paper. However, its success will be determined by pricing. Right now, AMD and its partners sell the Radeon R9 380 for $249, whereas the Radeon R9 390 is priced at $349. Keeping in mind that AMD used to sell its Radeon R9 290-series products for as low as around $250, it is hard to imagine that a product with lower performance for $299 will become a success. If AMD actually wants to fight back market share from Nvidia, it will have to reconsider its prices for the holiday season. As a result, it is logical to expect that the launch of the Radeon R9 380X will be accompanied by changes in AMD's price-list.