ARM Holdings admits that large-scale deployments of servers based on chips powered by its technologies will start only in 2016 or 2017. But while there are almost no commercial ARM servers today, the company is increasing its target market share for 2020. In fact, ARM hopes that in five years from now one server out of four will use processors featuring its architecture.
"Last time we talked to you, we said we were shooting for 20 per cent of the server market by 2020, today we are increasing that," said Pete Hutton, executive vice president of product development at ARM, during ARM Holdings' analyst and investor day. "With the success we have had in this space, with the customers that are rolling out our products and with the ecosystem investments that we are making, we are going for 25 per cent target share in 2020."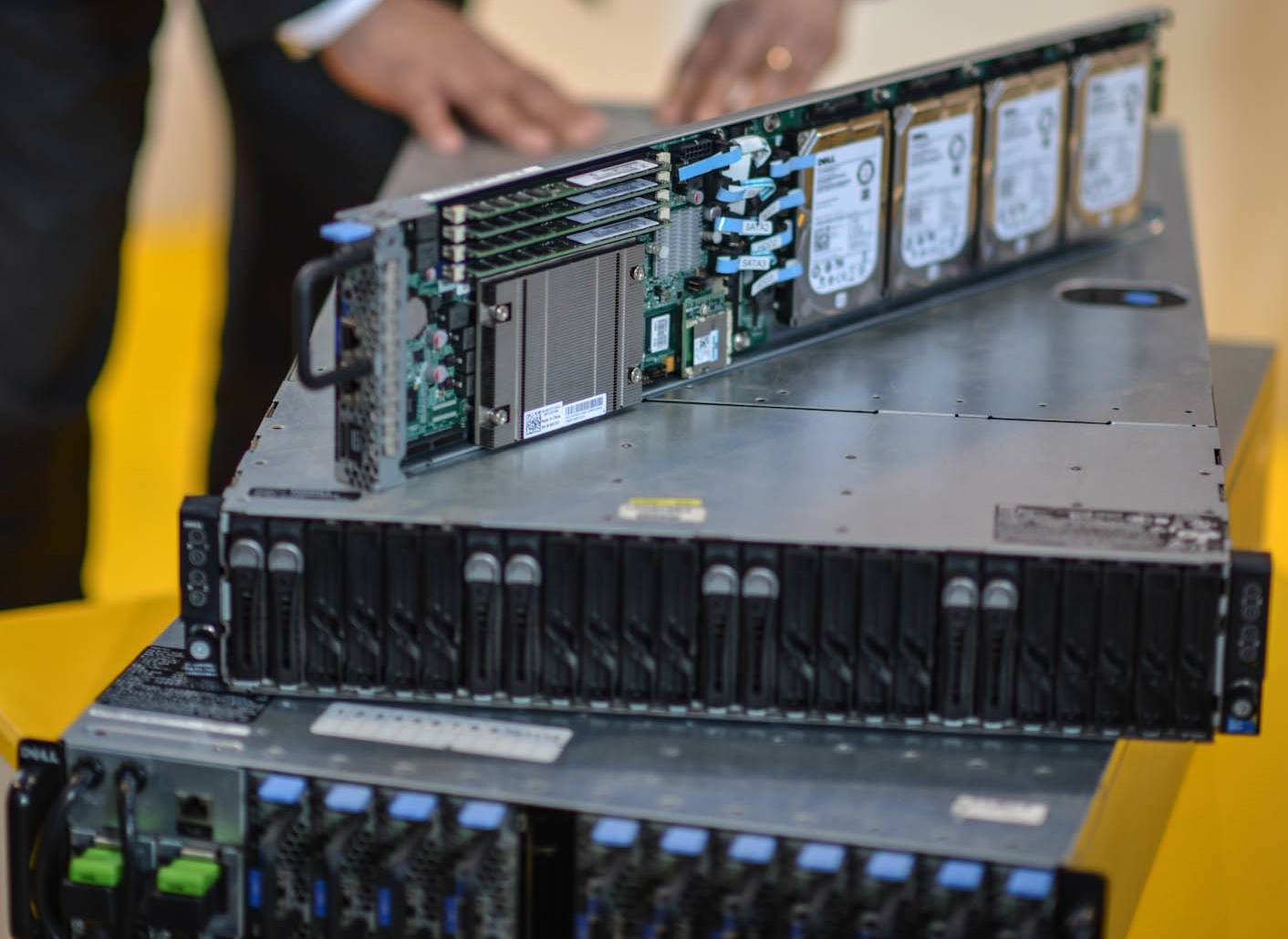 ARM is working with developers of microprocessors to design server-class chips with 8 – 48 64-bit ARMv8-A cores as well as with designers of software to address storage, cloud, web servers, Big Data/scale-out and some other servers. In fact, there are four institutions evaluating ARMv8-A technology for high-performance computing applications now and there are companies, who intend to use ARM for rather demanding tasks.
"We have initial deployments in storage, we have initial deployments in clouds, we have initial deployments in HPC, it is great, we are very happy with how that is rolling out," said Mr. Hutton. "We are investing further. No part of the market is now restricted to us. The ARM partnership is going after every single bit of that $20 billion [total available market for servers]."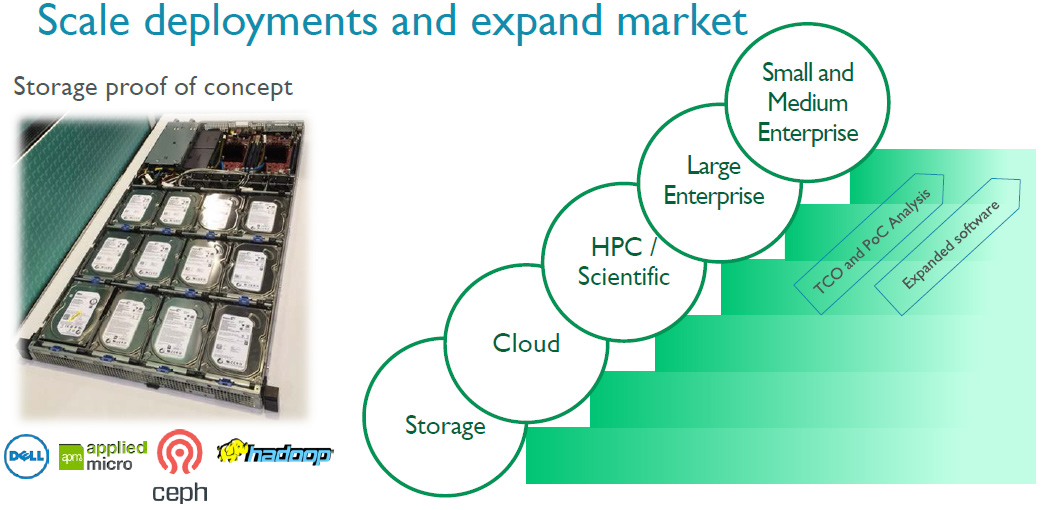 The company is expected to introduce its higher-performing code-named "Ares" and "Prometheus" cores in the coming years, which will significantly expand opportunities for ARM in servers. The designer of processing technologies hopes that partners will introduce central processing units with more than 48 cores and specific functionality, which will help to address real-time analytics servers, high-performance computing and even enterprise servers later this decade. In fact, ARM wants to offer competitors not only for Intel Xeon E5, but also for Intel Xeon E7 platforms. What is surprising is that there are those, who are already evaluating ARM technology for enterprise-class servers.
"In the enterprise, we have a lot of enterprises that are starting to evaluate the technology internally," said the vice president of ARM.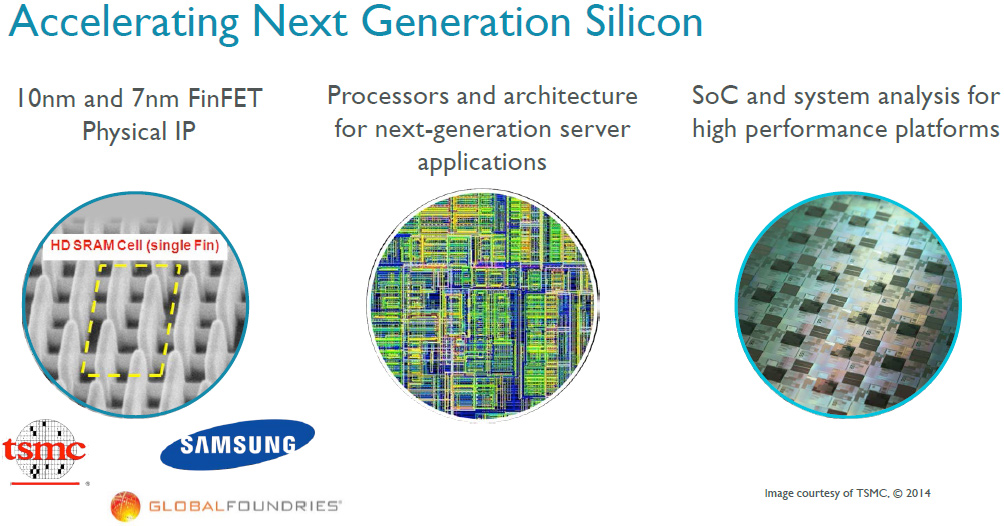 This year Advanced Micro Devices, Applied Micro, Cavium, Marvell Technology Group, Texas Instruments, and Annapurna Labs are expected to start commercial shipments of ARMv8-based server-class system-on-chips. Next year four more companies are projected to offer their server-class solutions featuring ARM technology. Keeping in mind that all of these companies potentially have clients to use their SoCs, ARM hopes that adoption of its cores for servers will be pretty fast.
"There are six chip vendors in production [of ARMv8-A-based server chips] already this year, we have at least four more expected in 2016," said Mr. Hutton. "The ARM server silicon ecosystem is very healthy."
ARM is actively working with chip designers and contract makers of semiconductors to develop specific solutions for servers. In particular, the company is creating customized physical blocks, including microprocessor cores and interconnect technologies, to be used in server-class SoCs. ARM's server chip roadmap includes solutions to be made using 14nm/16nm, 10nm and even 7nm FinFET fabrication processes.
At present, only Ubuntu Server Linux supports ARMv8-A server processors, but ARM hopes that the number of operating systems and applications compatible with its architecture will rapidly increase in the coming years.
"There is a large number of additional OSes, which are at the development stage," noted the EVP.

ARM is traditionally very optimistic about its prospects in the server market. The company has reasons for some optimism: there are six server-class ARMv8-based chips, there is one ARMv8-supporting server operating system, there are many companies and institutions, who are evaluating the technology. But will ARMv8-compatible processor be 25 per cent of servers in just five years?
In fact, it took AMD Opteron over three years to grab about 30 per cent of the x86 server market from Intel Xeon. AMD's chips back in 2003 – 2006 were actually faster than Intel's and software ecosystem support for Opteron processors was robust. ARM hopes to take 25 per cent away from Intel in five years without software and major performance benefits. That's a bold plan! Only time will tell whether it will succeed.
Even at its analyst conference ARM did not reveal specifications of its rumoured "Ares" and "Prometheus" cores.
Discuss on our Facebook page, HERE.
KitGuru Says: Will servers powered by ARMv8 chips be competitive against Intel Xeon servers due to be released tomorrow and the day after tomorrow? Intel is not standing still and it has a lot of resources to develop unbeatable server platforms. Moreover, it has a lot more financial resources than any of ARM's partners. While ARM's server plans seem to be optimistic, they just do not seem to be realistic.