Although Advanced Micro Devices officially told its investors and financial analysts not to expect any new graphics cards on the market before the second quarter of calendar 2015, many observers still expected AMD to announce a new single-chip flagship graphics solution in the Q1. However, a person with knowledge of AMD plans confirmed this week that there will be no novelties from AMD in the coming months.
"[AMD's new graphics cards] are not around the corner, there will be no new product from AMD until around May-July time and then it will probably be a Radeon R9 380X," said Andrew "Gibbo" Gibson, a purchasing manager at Overclockers UK, a leading retailer.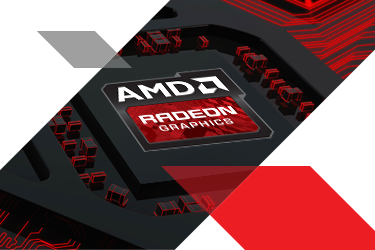 While Mr. Gibson did not reveal any additional details, it is highly likely that he had received certain updates from AMD in addition to those made at the company's earnings call last week and most probably knows the AMD's short-term plans because he needs to make purchase decisions for a major store.
AMD's next-generation high-end Radeon R9 graphics processing unit is projected to feature 4096 stream processors/64 compute units, 256 texture units as well as 4096-bit memory interface to connect to four SK Hynix HBM memory devices. The GPU's memory interface operates at 1.25Gb/s data-rate (1.25GHz effective DDR frequency) and delivers unprecedented 640GB/s memory bandwidth. Each HBM IC [integrated circuit] stacks four DRAM dies with two 128-bit channels per die on a base logic die, which results into a memory device with a 1024-bit interface. Each channel is similar to a standard DDR interface, but is completely independent and therefore each channel within one stack and even within one die can operate at different frequency, feature different timings and so on. The high-bandwidth memory chip uses 5mKGSD (molded known good stacked die) packaging.
AMD did not comment on the news-story.
Discuss on our Facebook page, HERE.
KitGuru Says: The confirmation from a respectable independent source once again proves that AMD is not going to release anything new in the first quarter of the year. On the other hand, to clear the road for its upcoming graphics solutions, AMD could once again ask its partners among add-in-card makers and retailers to lower prices of their products that are already in stocks and need to be sold off before introducing anything news.