Market analysts responded positively to the appointment of Lisa Su to the position of AMD's chief executive officer. The observers believe that it was wise for the board of the company's directors to choose someone with a chip design experience, however, many analysts question the timing when the decision was made and announced.
"The CEO transition is in our view earlier than expected – but not surprising," said Hans Mosesmann, an analyst with Raymond James, in a note to clients, reports TechTrader Daily. "As highlighted on the call, the last phase of the transformation is focused on product and technology investment, well-suited to Dr. Su's experience with the company. […] We speculate the actual timing of the transition could have been accelerated as a result of integration of SeaMicro within the migration to the company's ARM roadmap (which could have been better, in our view), but we believe the move is one the [Wall] Street will view positively."
Ms. Mosesmann notes that Dr. Su has not made any announcements regarding significant changes of AMD's strategy. The company will continue to develop both ARM and x86 microprocessors as well as Radeon graphics processors.
Another analyst, Cody Acree with Ascendiant Capital, also believes that the appointment of Lisa Su is good for AMD, which needs to develop very competitive chips going forward as the competition on various market intensifies.
"Lisa's 20-year chip background at IBM and Freescale positioned her well for her rolls at AMD, where she quickly became one of the most visible and respected of Rory's new management team," said Mr. Acree. "It does make sense that someone like Lisa take over, who has more of a semiconductor background, particularly in wireless and embedded processing."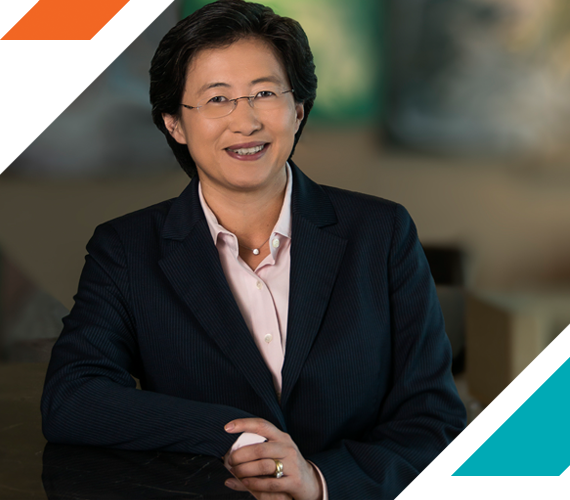 Since change of chief executive officers often causes major changes, some analysts are cautious that the appointment of Lisa Su could slowdown AMD's execution of its roadmap. Moreover, if Dr. Su decides to further cut expenses in order to demonstrate positive results, this may cause problems.
"We believe yet one more wave of restructuring, if it happens, is likely to drive further turmoil in the business, and spending cuts (while perhaps necessary given the likely revenue trajectory in the core business) will probably be painful – the company has already cut out all the fat, what is left is muscle and bone," said Stacy Rasgon, an analyst with Bernstein Research.
Another market observer – Ian Ing with MKM Partners – believes that the appointment may slowdown AMD's transformation and postpone the time when the company becomes profitable. Still, Mr. Ing sees Dr. Su as a good CEO for AMD.
"We believe this primarily resets the clock (perhaps another ~3 years) on how long the board waits for AMD's transformation to translate into material revenue from new initiatives (enterprise, embedded, and semi-custom) and a stabilized core business (computing and graphics)," wrote Mr. Ing. "The timing of the announcement, while somewhat awkward, appears within reason given the need to deliver 'great products' in the third phase of AMD's transformation, Lisa Su's extensive semiconductor background, and execution to Rory Read's succession planning."
Discuss on our Facebook page, HERE.
KitGuru Says: Since Lisa Su was chief operating officer of AMD and was responsible for product planning and development, there are good chances that she will not make drastic changes to the company. Many analysts hope that she will be able to better organize business and deliver better products on time. However, if Ms. Su decides to further reorganize AMD, this could slowdown the company's return to profitability.