Mining of virtual currencies is getting more and more popular among PC hardware enthusiasts since this is not only fun, but can bring actual income. IBuyPower, a leading PC maker from the U.S., on Tuesday introduced two systems designed specifically for crunching numbers and mining virtual currency.
IBuyPower's Mine series of systems designed specifically for virtual currency mining feature mainboards that can support up to three graphics cards, sophisticated cooling as well as 1000W power supply units. Personal computers can be powered by AMD or Intel central processing units and equipped with up to three AMD Radeon R290X graphics cards for maximum mining performance.
Depending on the actual price per Bitcoin, Litecoin, Dogecoin, Lottocoin or other coin, miners can earn significant amounts of money and compensate the price of hardware and electricity. However, given the fact that mining difficulty is constantly changing, just like exchange rates, such a business venture may end up being unprofitable.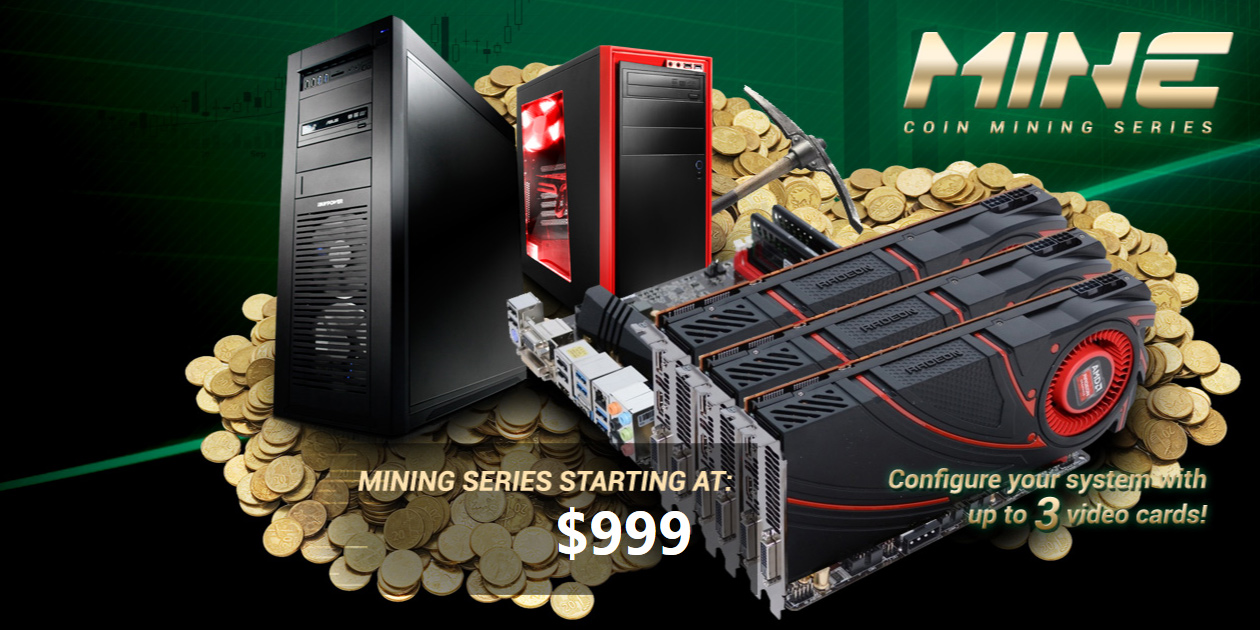 Virtual currency mining systems from IBuyPower start at $999 (AMD FX-4300, two AMD Radeon R9 270X, 4GB memory) or $1599 (Intel Core i3-4130, two AMD Radeon R9 280X, 8GB of memory). Both systems can be upgraded to improve performance and their ability to mine virtual coins.
"iBuyPower prides itself for being on the edge of technology, and as the world changes, we want to be at the forefront," said Darren Su, vice president and co-founder of IBuyPower. "Coin mining and high-compute systems are one of the few new areas that we have interest in. We are thrilled to be part of revolutions, and crypto-currencies are definitely on the hot-list."
KitGuru Says: Perhaps, mining is a lot of fun, but keep in mind that consumer system components are not designed to work for 24 hours. As a result, there may be problems with replacement of damaged graphics cards…