The first two generations of Thunderbolt interfaces revolutionized the market of external storage devices and professional equipment. With 40Gb/s of bandwidth, the third iteration of Thunderbolt can be a game changer for external graphics processing solutions designed for notebooks. In fact, MicroStar International is already working on two Thunderbolt 3-based external graphics products.
40Gb/s of bandwidth – or about 5GB/s – provided by Thunderbolt 3 is tremendously lower than 15.75GB/s offered by a fully-fledged PCI Express 3.0 x16 slot, but that could be enough even for today's high-end graphics cards in numerous games. Alienware, a boutique PC maker, currently sells its Graphics Amplifier external box with PCIe 3.0 x4 interface for graphics cards designed for its laptops. Despite of bandwidth limitations, reviewers have found that the Graphics Amplifier solution equipped with a modern graphics adapter can enable dramatic boost of performance in video games.
MicroStar International is working on two external graphics processing solutions for mobile and small form-factor personal computers with Thunderbolt 3 interface. The details about the products are scarce, but we do know that one is called "Thunderbolt Card Chassis" and another is described as the "Thunderbolt Graphics Dock". Both products will feature Intel Corp.'s "Alpine Ridge" controller. While it is logical to expect MSI's external graphics devices to hit the market before the end of the year, MSI does not reveal any launch dates at present.
The Thunderbolt card chassis is an external enclosure for desktop-class graphics boards that will likely have its own power supply unit and some other things. It remains to be seen whether MSI will offer such solution as a dwellings for a graphics adapter or as fully integrated external graphics processing device for laptops and SFF desktops.
The Thunderbolt graphics dock is, as the name implies, a docking station with a built-in laptop-class graphics processing unit along with multiple additional I/O ports and other possible extension capabilities (e.g., Gigabit Ethernet). Since such solution uses mobile graphics adapters, it will not provide levels of performance comparable to that of desktop computers. Exact configuration of MSI's Thunderbolt graphics dock is unknown. A notebook dock designed for gamers could benefit from additional storage and an optical disc drive in addition to a powerful GPU.
While both products from MSI look very promising, they need software support from developers of graphics processing units. At present, it is unknown whether Advanced Micro Devices and Nvidia Corp. are working on enabling external graphics processing solutions with Thunderbolt 3 interface. Neither of the companies commented on the matter when asked by KitGuru.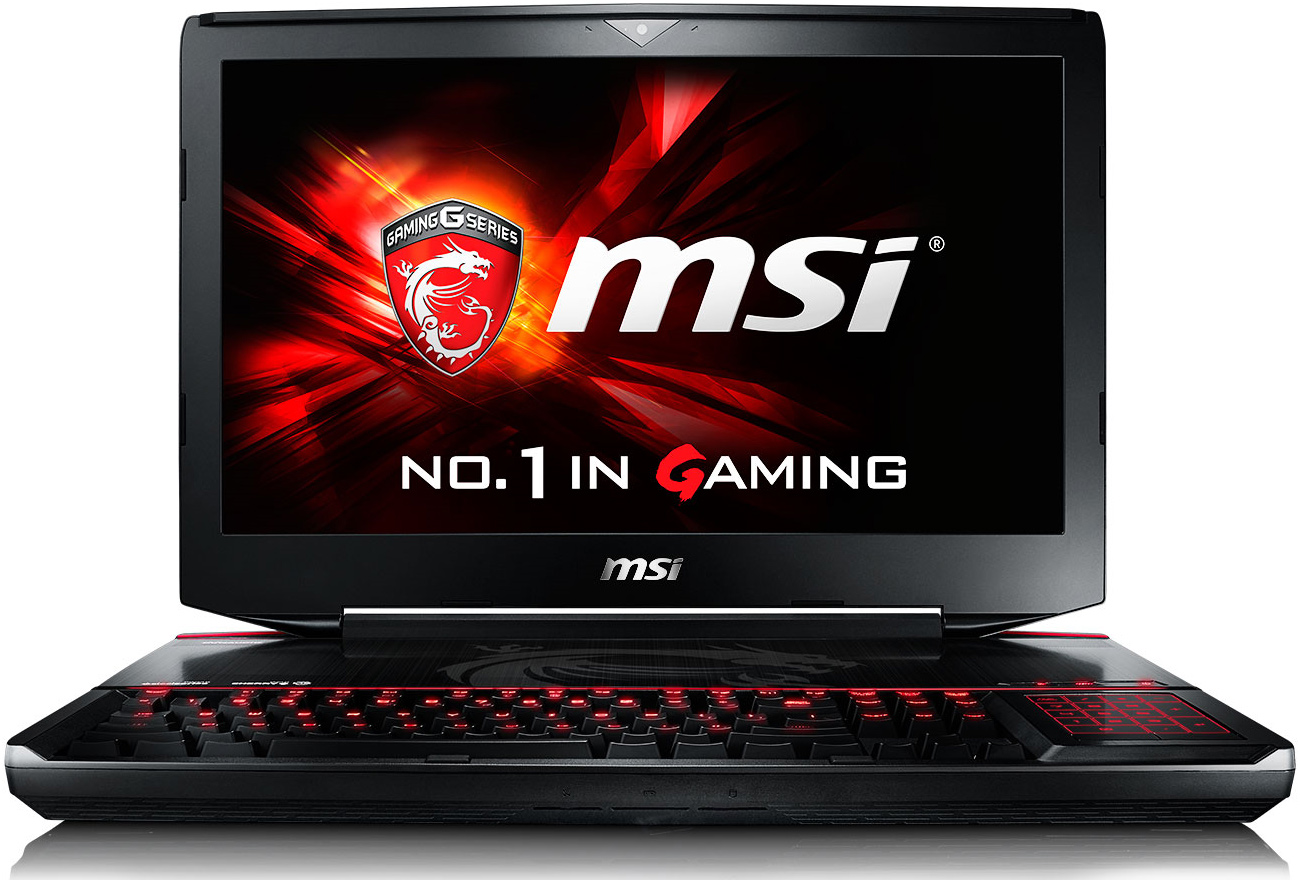 Thanks to the fact that at least 30 high-end notebook designs will have Thunderbolt 3 interface with USB 3.1 type-C connector next year, it makes a great sense for makers of video cards to offer special external graphics adapters for mobile devices. Therefore, MSI will unlikely be alone with its Thunderbolt 3 graphics processing peripherals.
At present MSI offers its GS30 Shadow with Gaming Dock solution, which combines a thin laptop with an external GeForce GTX 980-based graphics processing box. The package is completely proprietary, rather bulky and very expensive, but it offers truly high performance in games to those, who need thin-and-light notebooks. For those, who do not, MSI offers GT80 Titan with two GeForce GTX 980M in SLI, Intel Core i7, multiple SSDs in RAID 0 and even a mechanical keyboard.
Discuss on our Facebook page, HERE.
KitGuru Says: PCI Express-based external graphics solutions have existed for about a decade now. Some of such products were proprietary and compatible only with select notebook, which greatly limited their popularity. Other did not provide enough performance. It remains to be seen whether Thunderbolt 3-based external graphics cards eventually become popular. If they are not too expensive and provide tangible performance benefits, they may be appealing for gamers with notebooks.