MicroStar International this week revealed at its Facebook page that it is getting closer to unveiling graphics cards with hybrid cooling solutions. The company did not disclose when or what it plans to launch, but one of the first graphics adapters from MSI to feature new coolers will be powered by Nvidia Corp.'s GeForce GTX 980 Ti graphics processor.
AMD's launches of the Radeon R9 295X2 with hybrid cooling system as well as the Radeon Radeon R9 Fury X with all-in-one liquid-cooling solution have clearly shifted attitude of manufacturers towards hybrid and liquid coolers. This year EVGA and less-known Japanese brands have introduced their graphics adapters with custom hybrid coolers, but, as it appears, they will not offer such products exclusively. Apparently, MSI and Corsair are working on something too.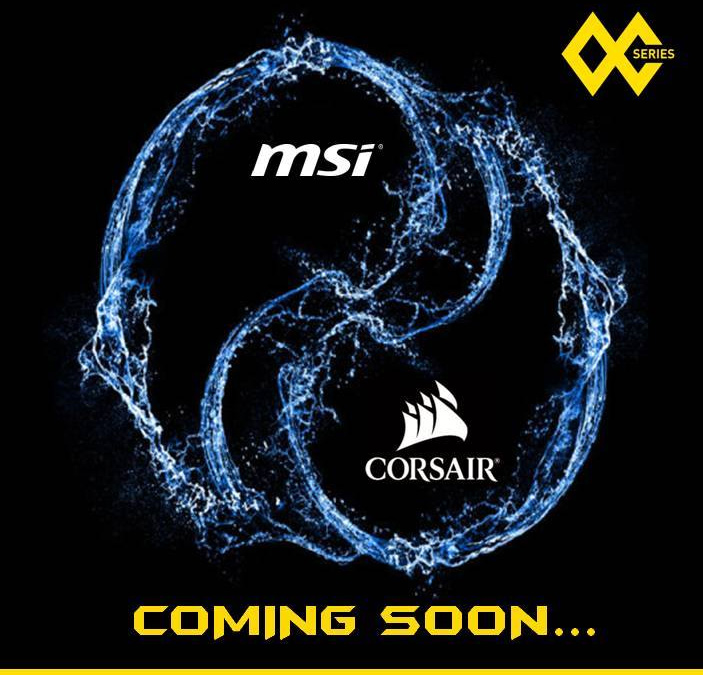 Back at the Computex 2015 trade-show, MicroStar International and Corsair already demonstrated a prototype of MSI's GTX 980 Ti Watercooled graphics adapter, which is based on Nvidia's GeForce GTX 980 Ti graphics processing unit, but comes with a hybrid cooling solution powered by Corsair's liquid-cooler as well as HG10-series bracket. That product is approaching its launch, based on the Facebook post from MSI.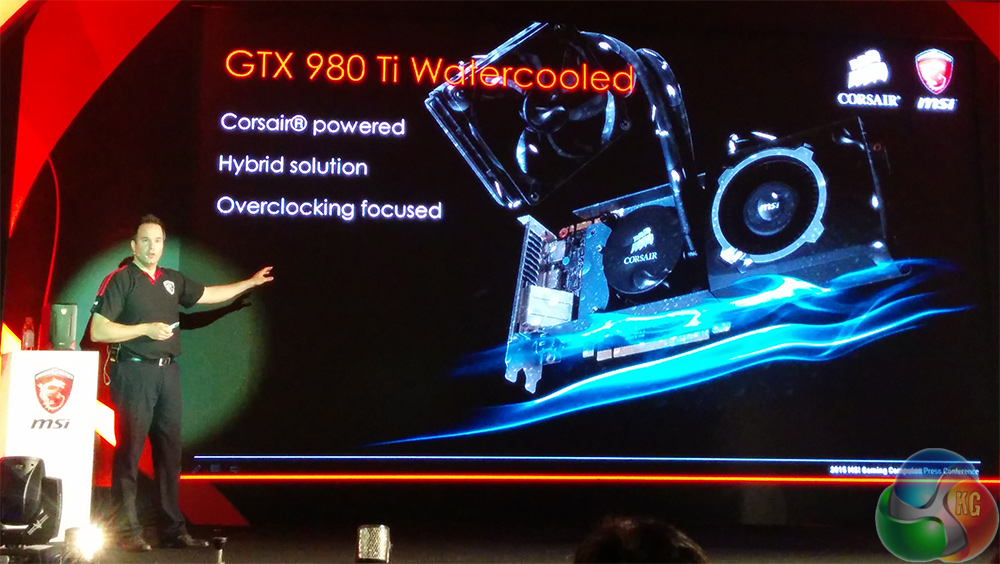 At present the only thing that is known about MSI's GTX 980 Ti Watercooled is that it will feature a new cooling solution jointly designed by MicroStar and Corsair and will be aimed at overclockers. Exact clock-rates of the graphics adapter are unknown, but expect them to be considerably higher compared to Nvidia's reference design.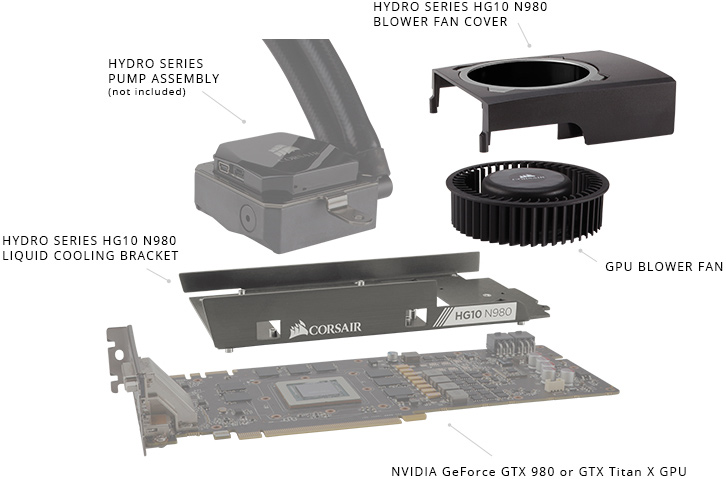 It is unclear whether the GTX 980 Ti Watercooled will be the only solution with hybrid cooler in MSI's lineup, but it is logical to expect other graphics boards to feature similar cooling systems eventually.
Discuss on our Facebook page, HERE.
KitGuru Says: The fall is going to be interesting for the market of graphics adapters. Manufacturers of add-in-cards will need to refresh their product families and will thus install custom cooling systems and conduct significant factory overclock. The only question is how expensive such graphics boards will be.