Sales of hard disk drives have been on the decline this year because of slow demand for personal computers and tough competition from solid-state drives. While Seagate Technology and Western Digital Corp. hope that demand of HDDs will pick up in the coming quarters, a market analyst claims that it will decline again. Moreover, in the long-term, HDD makers will have to lower the price of their products because of competition.
Total available market of hard disk drives dropped to 125 million units in Q1 2015 and to 111 million units in Q2 2015, according to estimates by Seagate and Western Digital. By contrast, despite of dropping demand for PCs, sales of SSDs for client PCs in Q1 2015 grew by 3.5 per cent quarter-over-quarter, according to TrendFocus. Sales of all SSDs in the second quarter of 2015 increased by 2.9 per cent QoQ and totaled 23.859 million units.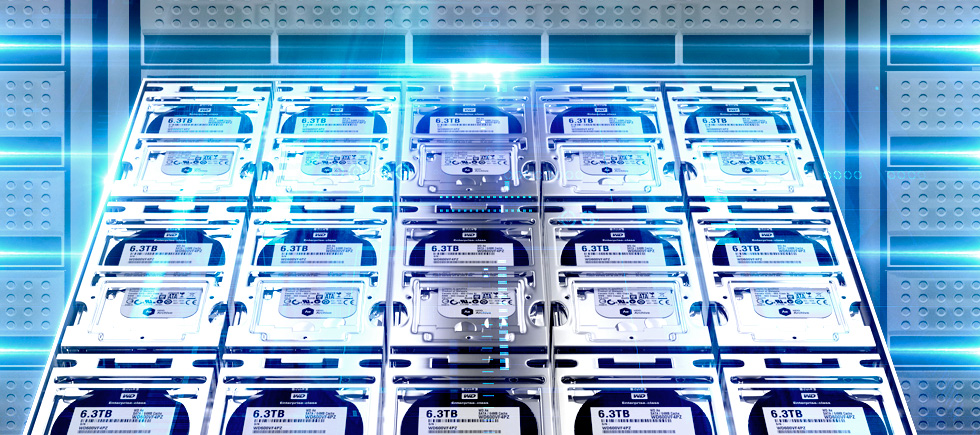 According to John Roy, an analyst with UBS, the situation in the market of HDDs will not change in 2016 and shipments of hard drives will decline even more significantly than this year.
"We believe HDD units are likely to decline over 10 per cent in the next twelve months after falling over 6 per cent the last twelve," the analyst wrote in a note to clients, reports TechTraderDaily. "Demand for data storage is growing but demand for PCs is waning – UBS is modelling PC units to decline 8 per cent in calendar 2015 and 2 per cent in calendar 2016."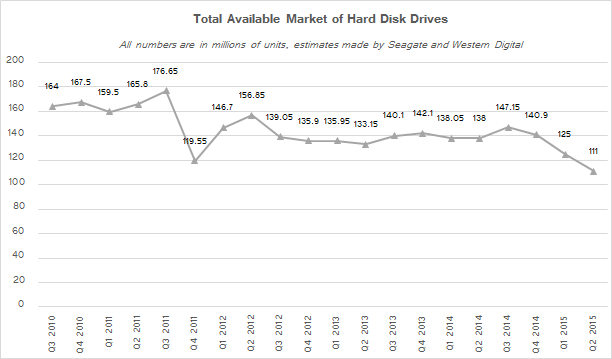 Despite of dropping demand for hard disk drives, UBS does not expect prices of such storage devices to decline any time soon because there are two big players – Seagate and Western Digital – and a considerably smaller one – Toshiba Corp. – which cannot ship more than around 22 million HDDs per quarter and thus grab a significant chunk of market share away from the big two.
"The duopoly with WDC is likely to support pricing and gross margins for now, in our view, but unit demand looks weak and competition from flash is getting tougher," wrote Mr. Roy.
Nonetheless, the emergence of storage-class memory, namely 3D XPoint from Intel Corp. and Micron, will affect pricing of solid-state drives based on NAND flash memory over time. Thanks to the fact that 3D XPoint is faster and more durable than NAND, customers will likely pay premium for SSDs on its base starting in 2016. Therefore, mainstream SSDs will get cheaper, which will force Seagate and Western Digital to reconsider pricing of enterprise-class, nearline and maybe even certain consumer HDDs.
"We believe HDD pricing will likely have to respond to flash and [storage class memory like 3D XPoint] with price cuts in the out years," said the analyst.
Discuss on our Facebook page, HERE.
KitGuru Says: Seagate and Western Digital know how to create advanced storage devices for all types of applications. If they had offered competitive SSDs for all market segments, solid-state drives would have helped them to offset declines of HDDs. Unfortunately, it does not look like Seagate and WD plan to roll-out a broad lineup of NAND flash-based drives in the coming months, which means that their business may decline again in 2016.