Advanced Micro Devices has reportedly finalized specifications of its upcoming Radeon R9 graphics cards based on the code-named "Fiji" graphics processor, the Radeon R9 Fury and the Radeon R9 Nano. Both products promise to be rather powerful, but will still be noticeably slower than the Radeon R9 Fury X.
AMD's recently released Radeon R9 Fury X turned out to be pretty powerful graphics solution that has every right to carry the "flagship" title. The top-of-the-line Radeon R9 graphics adapter based on the code-named "Fiji" graphics processing unit will not be the only product in AMD's family of cards powered by the same GPU as the company is preparing three more solutions: the Radeon R9 Fury, the Radeon R9 Nano and the dual-GPU Radeon R9 Fury X2. Two out of three new cards will be aimed at gamers, who do not want to spend over $600 on a graphics card, whereas the dual-GPU product will be designed for those, who want to have maximum performance at any cost.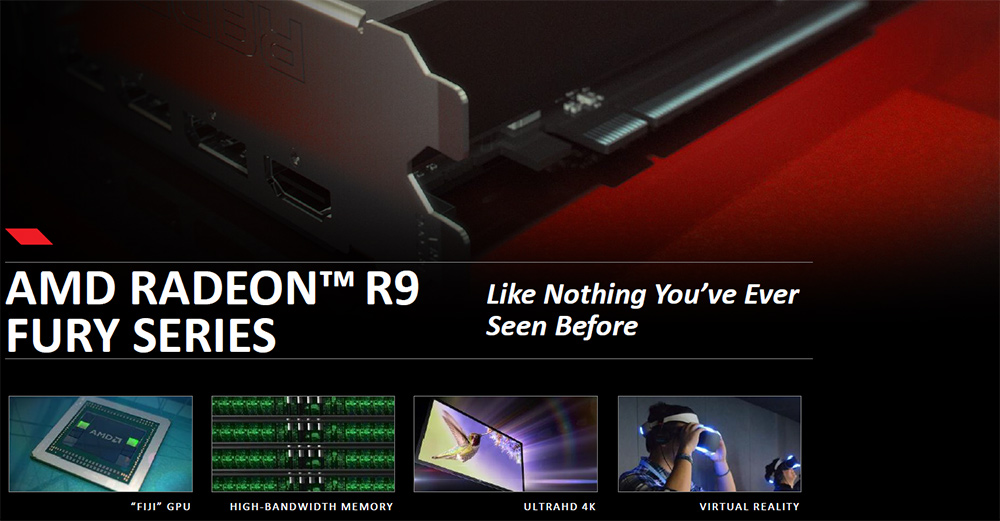 AMD's Radeon R9 Fury will be based on a cut-down version of the "Fiji" chip with 3584 stream processors, 192 texture units, 64 raster operations pipelines and 4096-bit memory interface, according to TweakTown. The GPU will be clocked at 1050MHz, hence, peak FP32 compute performance of the chip will be around 7.52TFLOPS, which is a lot. Suppliers of graphics adapters will be allowed to design their own printed-circuit boards as well as cooling systems for the Radeon R9 Fury. AMD's reference design of the product uses an air cooler.
Real-world performance of AMD Radeon R9 Fury is to be determined, but since it lacks 512 of 4096 stream processors featured by the fully-fledged AMD Radeon R9 Fury X, it will clearly be noticeably slower in demanding applications. Recommended price of AMD's Radeon Fury is $549.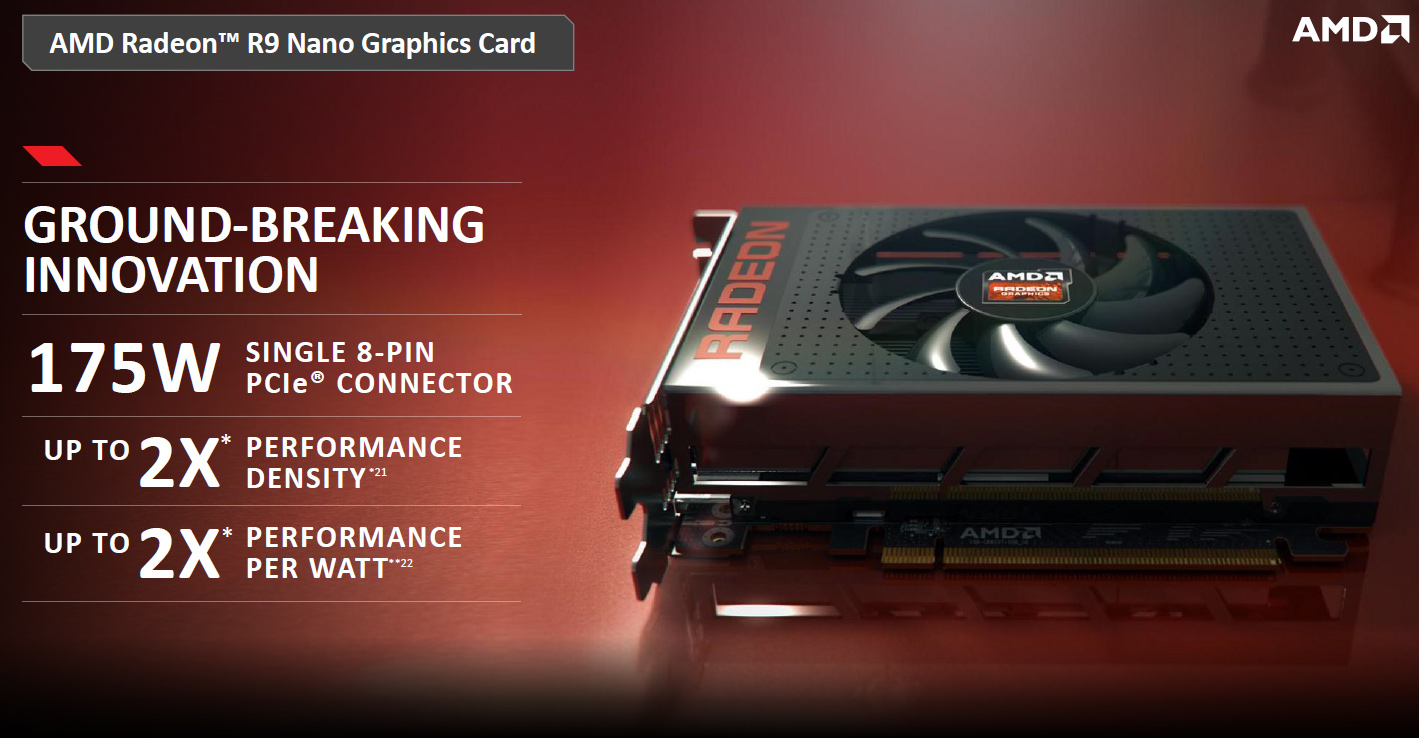 AMD's small form-factor graphics card for gamers who use mini ITX chassis – the AMD Radeon R9 Nano – will be based on the fully-fledged "Fiji" graphics processor with 4096 stream processors, according to AnandTech, which cites sources from AMD. The graphics card will be only 6" long and will feature one 8-pin PCIe power connector. The Radeon R9 Nano will carry 4GB of HBM memory operating at 1GHz.
Keeping in mind that the card needs to offer leading-edge performance while consuming just 175W, it might be easier for AMD to hit necessary performance-per-watt targets using the fully-unlocked GPU operating at relatively low clock-rates rather than to play with both configuration and frequency. In fact, to fulfil the promise of offering two times higher performance-per-watt compared to the Radeon R9 290X, AMD's Radeon R9 Nano should hit around 6.8TFLOPS FP32 rate (or 38.8GFLOPS/W). To do so with a fully-fledged "Fiji", AMD needs to clock it at around 830MHz.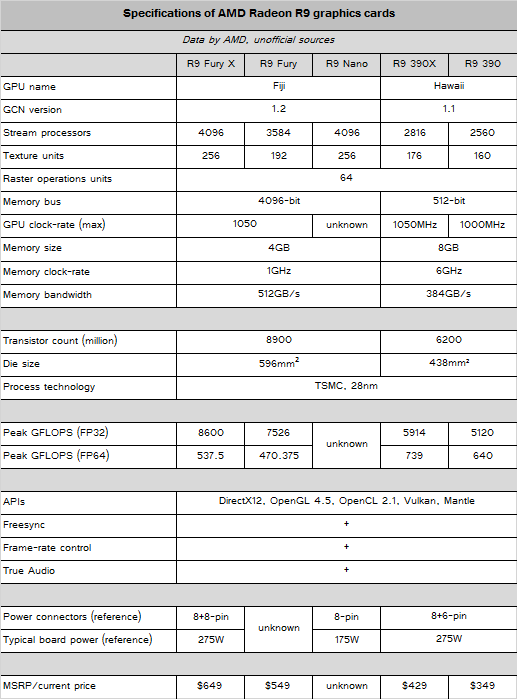 AMD did not comment on the news-story.
Discuss on our Facebook page, HERE.
KitGuru Says: The Radeon R9 Fury should be a pretty interesting card to consider, especially on the condition that it offers good overclocking potential, something the Radeon R9 Fury X just does not really provide. However, the Radeon R9 Nano seems to be an extremely interesting solution, provided that it does feature fully-fledged "Fiji" GPU. If it can be overclocked (perhaps, when using a different cooling system), then it may demonstrate performance close to that of the Radeon R9 Fury X. If it is not too expensive, then it may become a bestseller.