Sapphire are showcasing their upcoming 8GB R9 290X VaporX at Cebit – a solution that will be released soon to tackle the high end Titan from Nvidia. With 8GB of memory and high clock speeds  – perhaps they might have a few surprises in store for the guys in green. Our sources say it will actually outperform the Nvidia's Titan in specific circumstances, but until we get a hands on, we can't verify this.
Regardless, with 8GB of fast GDDR5 onboard, it is clearly designed for multiple screen gaming, or Ultra HD 4K resolution. Like the Titan, completely overkill for 1080p gaming. No confirmed pricing on this solution from Sapphire, but it will be a limited edition. Retail price is expected to reflect the high premium from such a limited edition production run.
Discuss on our Facebook page, over HERE.
Also check out the Sapphire R9 290X Toxic Edition 8GB – a follow up to this story – over HERE.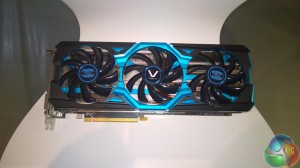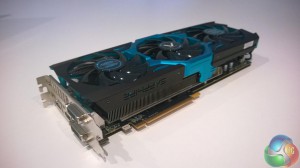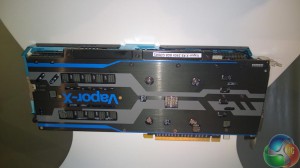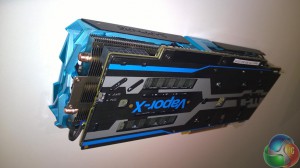 Kitguru says: We hope to get a hands on when the card is available for review.