Can you review? Do you want to see your name in lights on the KitGuru website? In the latest in our series of interactive competitions we are giving away a new video card – but you need to want to commit to reviewing the product to be in with a chance to win!

Nvidia's Maxwell architecture has impressed the KitGuru team so far and today we have a lovely little giveaway for our readers, thanks to our good friends at ASUS. We reviewed their GTX 750Ti OC back in March, and this time we want to see how you would review it!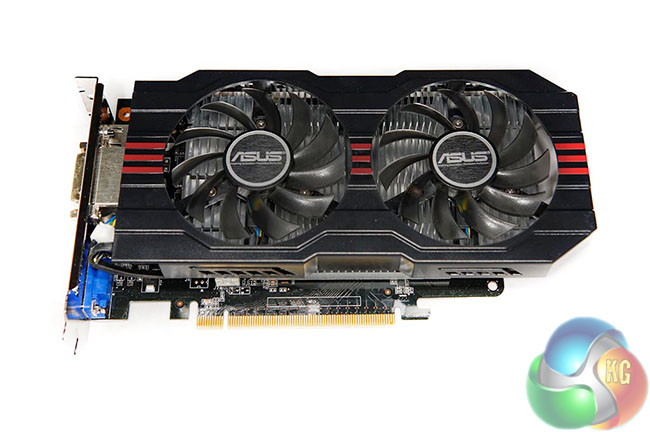 We reviewed the Asus GTX 750 Ti OC on March 7th and it won our WORTH BUYING award. Nvidia's new Maxwell architecture is unmatched in regards to performance per watt. In real world terms, the coolers on these graphics cards have to deal with less core heat, the fans can spin slower – which means less noise is emitted under any given situation.
We had our say, and we want to hear yours. If you enter to win this card, then you need to be able to review it and submit it to us for publication as a 'reader review'. All you need is a capable, compatible system, some time, and a camera to take some pictures of the hardware. The good thing about the GTX750 Ti is that it won't demand a monster power supply, it doesn't even need a single PCIe power cable as it takes all the power it needs direct from the slot.
The terms of entry of this particular review style competition are a little different than others we have ran before. You don't have to like the ASUS or KITGURU Facebook pages – you don't need to answer any questions either.

How do I enter and what do I have to do?
We want you to visit these pages and choose one of the ASUS products listed on any of these pages.
Then we want you to submit a sample article featuring one of the products on any of the three pages to us in email. We know you don't have the product to review – this is simply to judge your writing capabilities, layout structure and how you may tackle a review of the ASUS GTX 750Ti when you get it.

Your sample article can be submitted in any format – Wordpad, Notepad, Text Edit, Word document, Open Office. We have PC's and MACS at KitGuru so we can open any kind of document. Whatever works for you.
Just attach the document in email and send to us — [email protected] We will read every entry.

The competition ends on the 15th of August 2014. We will pick a winner by the 22nd August and the graphics card will be shipped to the winner directly for the review treatment. We will not ask for the ASUS GTX750ti back.
This is open to anyone, globally. The winner will get his or her review published on KITGURU as a reader review. We are trying to create more interactive and exciting competitions with our audience so we are relying on your honesty to submit a review of the product after you get it.