Nvidia is seeing a rising demand for its A100 GPUs – mainly from datacenter businesses such as Amazon (AWS), Baidu and Microsoft. The revenues from datacenter solutions have grown to the extent that they are reported to be "close to those from gaming".
Nvidia is probably best known for its graphics cards designed to deliver good gaming performance. However, the company also offers GPUs for datacenters and since the company announced its Ampere A100 GPU in May of this year, the card has quickly picked up in popularity and found its way into different applications, such as the European supercomputer Atos.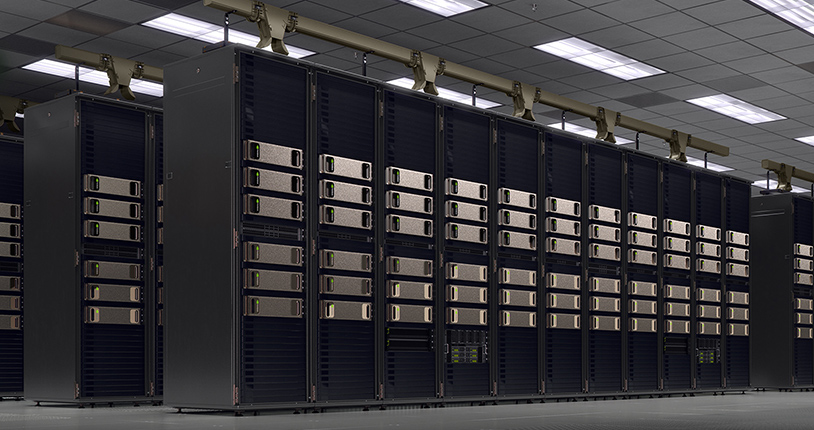 Image credit: Nvidia
As reported by DigiTimes, Nvidia has revealed a revenue of $3.08 billion for its previous fiscal quarter – with gaming generating $1.34 billion and datacenter solutions contributing $1.14 billion. Nvidia's perhaps most popular card for datacenters, the A100 GPU, is built using 7nm manufacturing technology and has 54 billion transistors.
KitGuru Says: Nvidia has been pushing datacenters and supercomputing for a while now, so it was only a matter of time before we saw revenues creep up to GeForce levels.