We take our noise measurements with the sound meter positioned 1 foot from the graphics card. I measured the sound floor to be 34 dBA, thus anything above this level can be attributed to the graphics cards. The power supply is passive for the entire power output range we tested all graphics cards in, while all CPU and system fans were disabled.
A reading under load comes from running the 3DMark Fire Strike Ultra stress test 20 times. An idle reading comes after leaving the system on the Windows desktop for 30 minutes.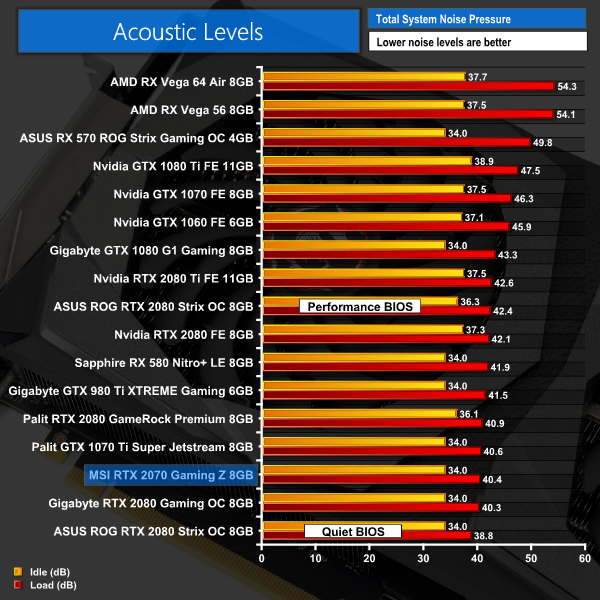 We've already seen that the Gaming Z is a cool-running card – but it is very quiet as well. In fact, it is the third-quietest card I've tested to-date – and one of those results came from running a BIOS specifically optimised for silence, so that only makes the MSI look even more impressive.
We already mentioned the fans stop spinning once the core temperature drops below 60C, and this obviously means silent operation when performing lights tasks or just idling on the desktop. It's overall very impressive.