Nvidia updated its GTX 1650 product page this week to inform customers that GDDR6 VRAM will be an official option for the series going forward. Since then, various graphics card manufacturers have outlined their intentions with new GDDR6 equipped GTX 1650 cards being launched.
One of those manufacturers that are offering a refreshed GTX 1650 with GDDR6 VRAM is INNO3D, in the form of two new GTX 1650 SKUs. INNO3D has announced the GTX 1650 GDDR6 TWIN X2 OC will be added to its already impressive line-up of Nvidia equipped graphics cards, as well as a new COMPACT GTX 1650 for smaller form factor systems.
The INNO3D GTX 1650 GDDR6 TWIN X2 OC is a more traditional looking card with a dual-fan thermal solution, while the COMPACT is equipped with a shorter PCB and smaller, single-fan cooler. Both cards are based on Nvidia Turing architecture and outfitted with 4 GB of 128-bit GDDR6 VRAM running at 12Gbps, according to the official product page technical specification.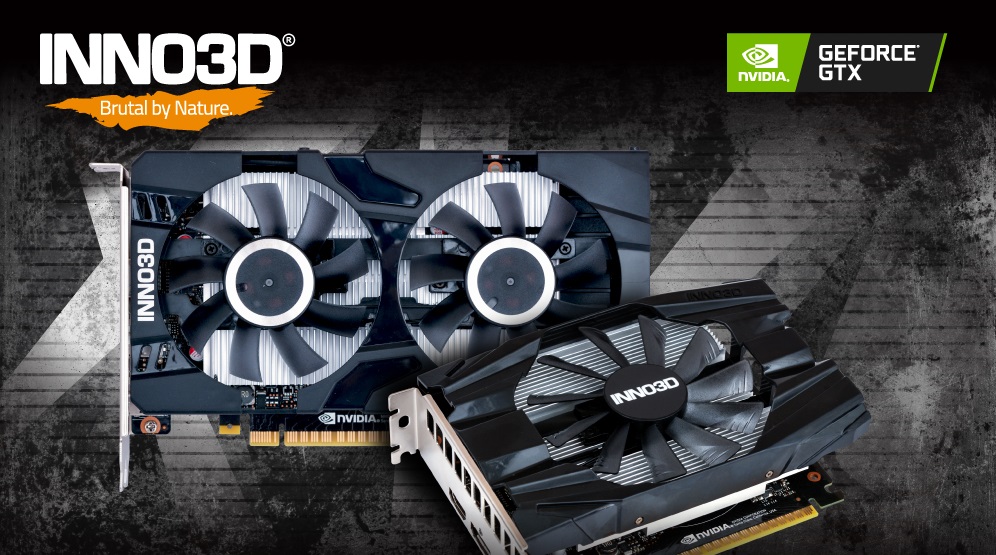 It seems as though GDDR5 versions will still be available, however, GDDR6 version have been added as an alternative option. Whether Nvidia partners continue to offer GDDR5 equipped GTX 1650 graphics cards in the future remains to be seen. Since the specification of the GTX 1650 is unchanged, apart from this updated memory configuration, we don't expect to see huge increases in performance compared with GDDR5 models.
New GTX 1650 cards equipped with GDDR6 memory offer the same features and benefits as the earlier GDDR5 models so it is possible that we could see partner GTX 1650 cards featuring DDR5 phased out once stock is used up since GDDR6 is more readily available these days.
Discuss on our Facebook page HERE.
KitGuru says: With higher memory bandwidth in the GDDR6 GTX 1650 models we may see a slight increase in performance; however it will probably not be enough to justify upgrading from a GDDR5 model. What do you guys think of this GDDR6 VRAM upgrade for GTX 1650 cards?