You must be tired of reading that the Radeon RX 6x50XT cards are soon to come, but the truth is AMD hasn't announced them yet. That, however, hasn't impeded rumours and leaks from spreading, including the latest one, which informs us further about the RX 6650XT SKU.
The team at VideoCardz obtained the specifications of the unreleased PowerColor RX 6650XT Hellhound. The card itself seems to share the same aesthetics and cooling solution as the other RX 6600 Hellhound series cards, including the dual-fan setup and the blue LED fans.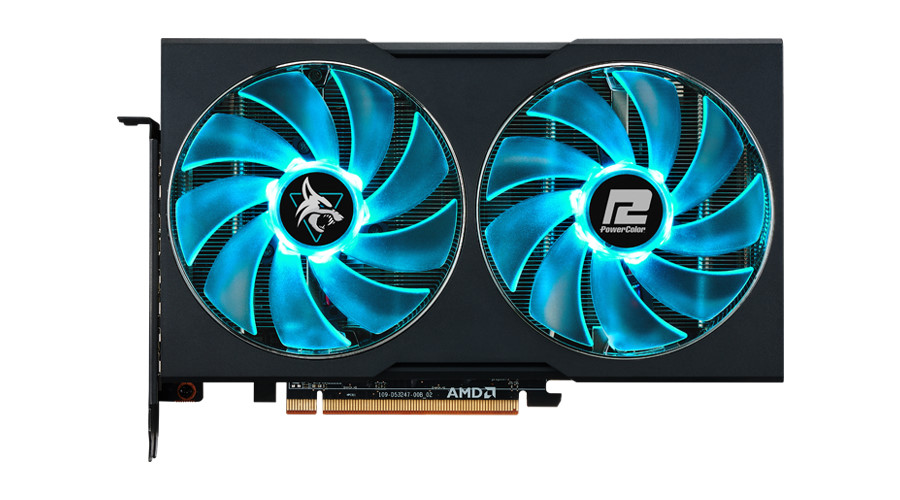 As for the technical specifications, the card will come equipped with a Navi GPU with 2,048 stream processors (probably the Navi 23 XT) overclocked out-of-the-box. In silent mode, the card will feature a 2,410MHz base clock and a 2,635MHz boost clock, which is already higher than the reference OC mode specification. However, the OC mode pushes the card even further, setting the base clock at 2,486MHz and the boost clock 2,689MHz.
Although rumours suggested the card would feature 18Gbps memory, it actually features 8GB of GDDR6 memory at 17.5Gbps. Still, that's enough to push the maximum bandwidth to 280Gbps. The card's TDP is unknown, but the recommended PSU is 600W, 100W more than the RX 6600XT model. Even so, the card is still powered by a single 8-pin power connector.
Discuss on our Facebook page, HERE.
KitGuru says: It's becoming more evident that the only difference between the original RX 6000XT cards and the refresh models is the faster memory. Do you think it will be worth getting one, considering what we know of them?