Despite what the adverts would have us believe, the real fundamental differences between Windows based PCs and Macs, aren't all that stark. One area where they are though, is in graphical power and the latest generation of MacBooks continues that tradition. They pack in AMD's new Radeon Pro 4XX mobile chips and while fine for media, they won't be very good for gaming.
This new line up of Polaris mobile graphics chips is made up of the Radeon Pro 450, 455 and 460, built on the 14nm FinFET process used in the creation of the RX 480 and similar. In terms of raw performance they are more akin to a RX 450, considering the RX 460 desktop card is nearly 30 per cent more powerful than the top end version.
In specifications released by AMD (via Ars), the Radeon 450 Pro is capable of just one teraflop of computing power. To give this some context, the RX 460 desktop GPU produces 2.2 teraflops. A several-generations-old Radeon 5870 produces 2.7 teraflops. While these mobile chips aren't designed to act like desktop graphics cards, you would assume they'd be able to compete with a high-end card that's half a decade old.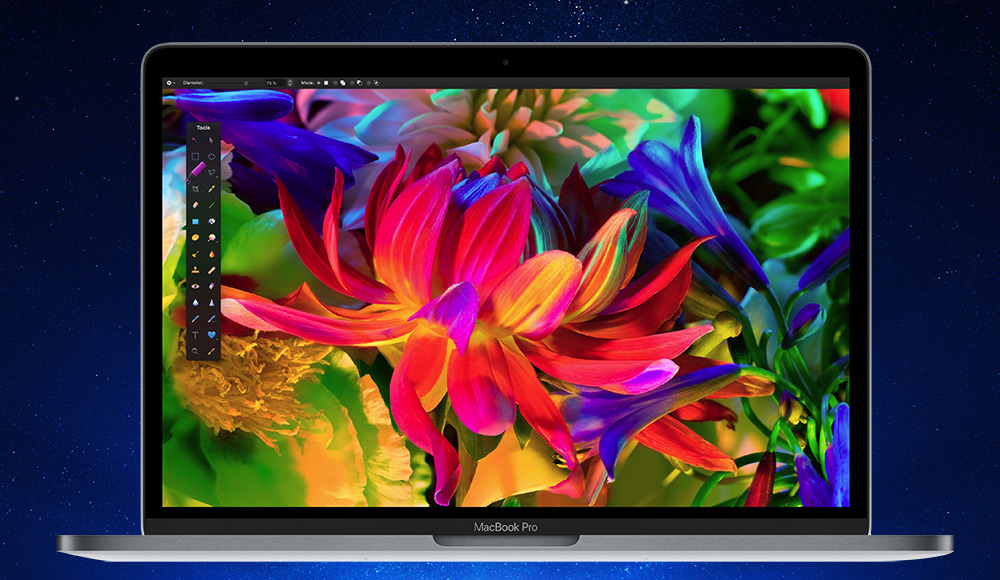 AMD/Apple suggest that this new line of MacBooks with Polaris hardware are great for creatives
The big advantage with AMD's new RX series mobile GPUs though is of course power draw. While their desktop counterparts might be quite energy efficient, they can still pull as much as 75 watts of power. In comparison, these new Pro GPUs can operate at under 35w, which should help preserve battery life.
In reality, while these chips will let you do some gaming, you'll need to keep settings low and they won't be very impressive a couple of years down the road.
Discuss on our Facebook page, HERE.
KitGuru Says: I almost shudder to think what an Apple gaming laptop would cost. It would probably be like buying a desktop from PC world: mid-range GPU, high-end prices.