The future of AMD's current flagship graphics card, the Fury X, could be put in jeopardy soon, as Asetek, maker of coolers and cooling systems, has filed a cease and desist against AMD. The reasoning? It claims that the card uses water cooling technology that infringes upon its patents.
There's precedent for this too, as Asetek has previously won a court case against Cooler Master, which provides the CLC for the Fury X. Although it was initially demanded that Cooler Master hand over 14.5 per cent royalties from sale of its Seidon, Nepton and Glacier products to Asetek, when it failed to comply that number was doubled and a cease and desist was applied.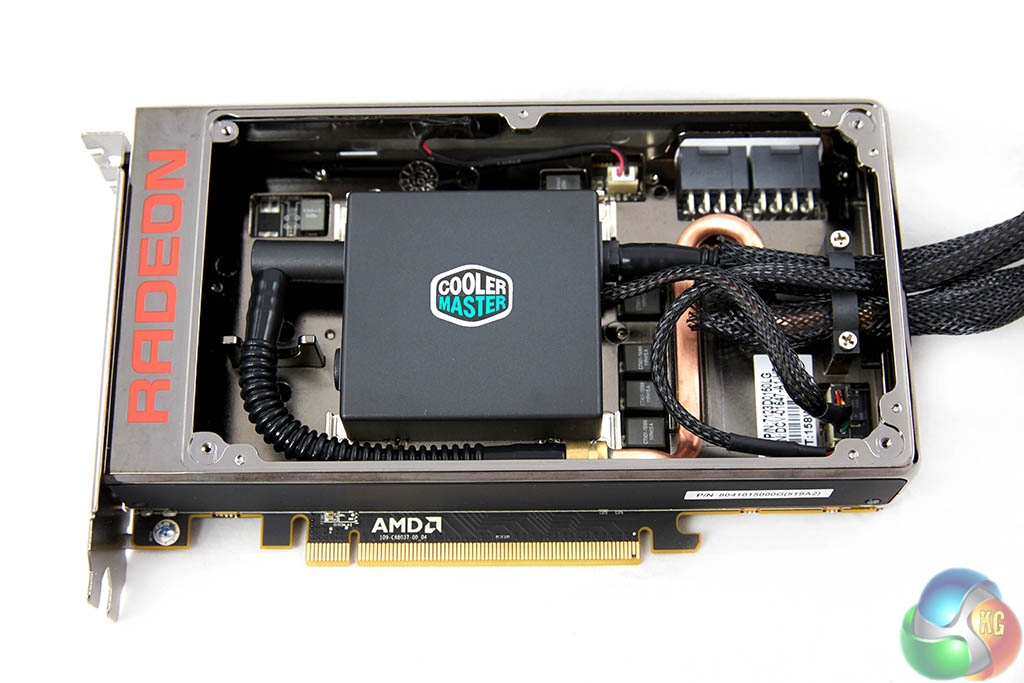 Good thing we got our Fury X sample in when we did…
Because of that, AMD may not be legally allowed to continue selling its Fury X cards equipped with water cooling units, as the design may well have come from Asetek's patents, by proxy.
"Asetek's attorneys have also written a cease and desist letter to AMD, demanding that it stop selling its Radeon R9 Fury X product, because it infringes Asetek's patents," an Asetek spokesperson said to GamersNexus. "Our attorneys have had some difficulty obtaining a Gigabyte GV-N98TXTREME W-6GD, but we expect to receive and analyse one very soon for infringement."
As the Nexus points out, whether AMD complies with the C&D or not, there's nothing to stop Asetek sending additional orders to retailers to prevent the sale at that point in the chain, which could make it very difficult for AMD to shift units in the future. It may need to pay a licensing fee for the already expensive graphics cards, or push more of the air-cooled variants.
Discuss on our Facebook page, HERE.
KitGuru Says: It will be interesting to see if this potential block increases Fury X card sales in the short term.