One of the biggest problems with AMD's latest R9 series line up of cards, was that they ran hot. Really hot. Today ASUS is ticking another box off of its to do list, by announcing a new, potentially much cooler version of the R9 280: The DirectCU II version.
The box art features some Wolverine claw marks (definitely not Freddy Krueger) and gives you a one of these reasons this one should run a lot cooler than a stock card: all those lovely, direct contact heatpipes. According to the ASUS release, it runs 20 per cent cooler than stock hardware and upto three times as quiet.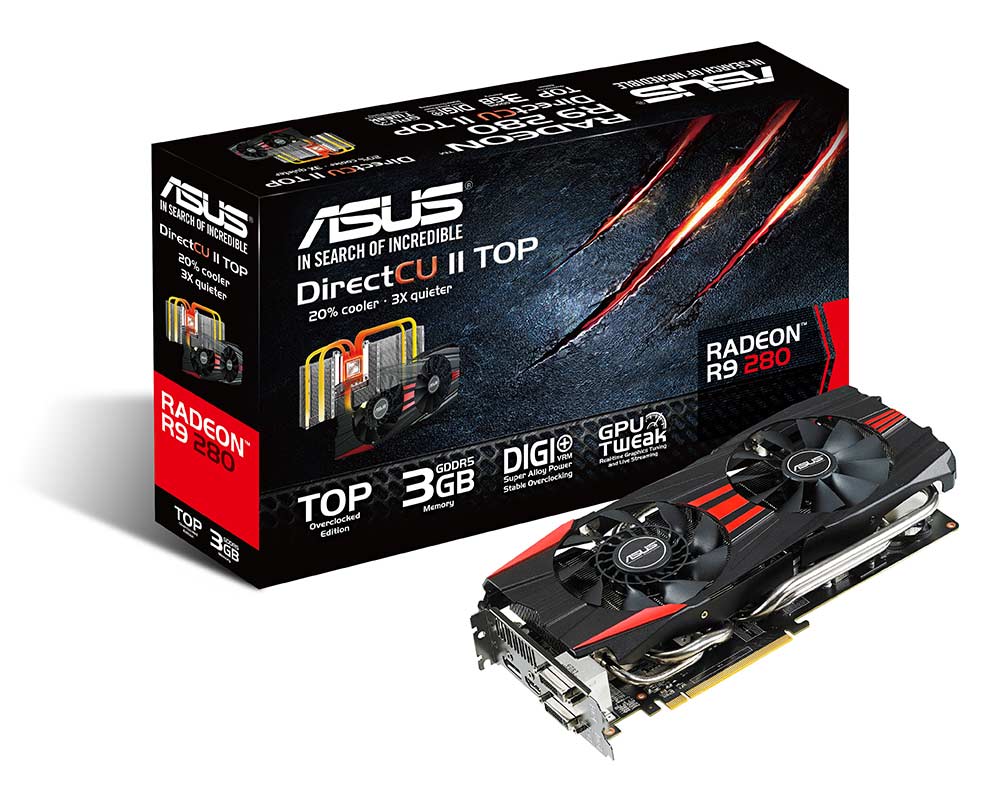 Other features the card gets just for being part of the ASUS family, includes the DIGI+, which helps modulate the cards voltage to keep the card stable and reduce heat, as well as supporting ASUS' GPU Tweak application, which will help you overclock your new card safely. 

Featuring a core clock of 874MHz at stock and 980MHz boosted, with 3GB of DDR5 and compatibility with resolutions up to and including 2560 x 1600, the DirectCU II card from ASUS also packs polymerized organic-semiconductor capacitors, which should give some added lifespan to the product.
KitGuru Says: So who's in a market for a new GPU? If quietness if your bag and you don't want to both fitting an aftermarket cooler yourself, this might be the one for you.