As anyone who's watched Moneyball or listened to game commentators for five minutes knows, statistical analysis is a huge part of professional sports and AI driven analytics have become a major component of that in recent years. Nvidia is looking to take it to the next level though, with GPU driven analytics that can look at far more data in real time.
Professor of computer science at New York University, Claudio Silva, is a big name in the analytics game. He helped develop Major League Baseball's Statcast, automated statistics engine which analyses live gameplay to make predictions about upcoming actions. By teaming up with Nvidia however, it's thought that he could develop new tracking systems which can analyse just about everything a player does mid-game.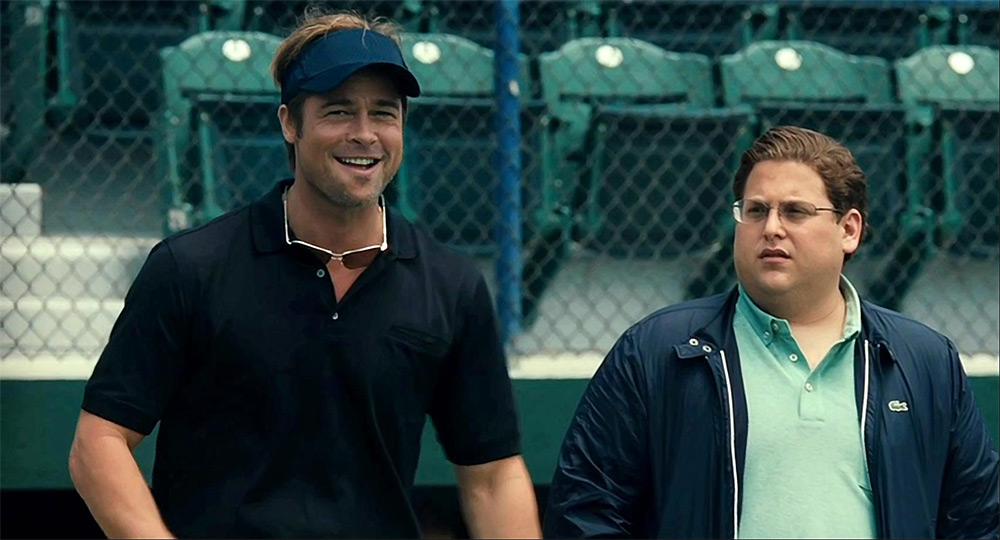 Jonah was always more of an AMD fanboy. Source: Columbia Pictures
"For a given pitcher and batter, we can figure out the most probable locations the ball will go in the field," Silva said, allowing the teams to position their players in the most statistically viable positions. It could also let coaches know when a player is injured, but might be trying to tough it out or ignore it.
As it stands, player movements are amalgamated into an average and statistics drawn from that average are used to compute future potential. With deep learning and graphical processing power to augmented the current system, it's hoped that every single player movement can be analysed and used to provide a much more detailed prediction of what they may do next.
[yframe url='http://www.youtube.com/watch?v=bWpsXlou9Hk']
In a preview of what may be more common place in the future, Silva and New York University have acquired Nvidia's DGX-1 GPU powered supercomputer and plan to use it in the next baseball season, when it stats on 2nd April 2017.
Discuss on our Facebook page, HERE.
KitGuru Says: Although this does seem likely to take some of the fun out of things eventually – when you can predict everything, where's the drama? But certainly pushing analytics in fields like this should lead to greater uses elsewhere too.