The RX 480 is already an impressive card, so the fact that PowerColor has released a new BIOS update for its high-end Red Devil version is quite a surprise. However that's exactly what it's done and it unlocks a number of options which should help overclockers and enthusiasts push their card to its limits.
The PowerColor Red Devil RX 480 packed quite a number of impressive features right off of the bat. It had an extra 8pin power connector, a triple fan cooler and a fancy red on black colour scheme. The logo was a bit tramp-stampy, but every manufacturer is susceptible to that now and again.
The new update increases the voltage limits, so you can apply more power to the memory and core to further improve your overclock. It also removes a restriction on the TDP, so you can really push it up a notch.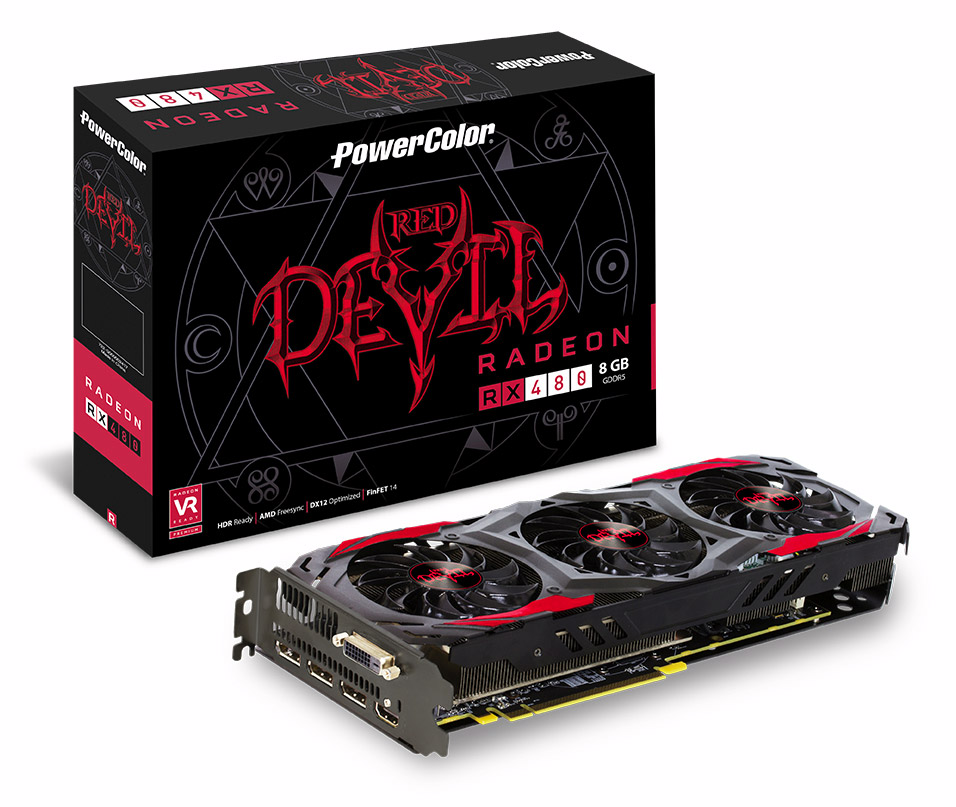 Of course this is designed with power users in mind, so don't go messing with settings until you know what you're doing – but it seems unlikely that people uninterested in tweaking would opt for a card like the Red Devil version any way.
As a word of warning for even the enthusiasts among you though, PowerColor does suggest that nobody run Furmark after applying the update, as it has purportedly damaged a number of cards.
You can download the BIOS update from the official Devil Club (thanks Hexus), or without a sign-up over with our pals at TechPowerUp.
Discuss on our Facebook page, HERE.
KitGuru Says: BIOS updating graphics cards is something I've always been pretty nervous about. Dual BIOS' would be a must for me if I was playing with that.