With Sony expected to unveil two new versions of its PlayStation 4 in the coming weeks, we may have our first look at one of them already. Listed on Gumtree before being purchased, unboxed and pictured online, the PS4 Slim – if real – looks like a trimmer, rounded corner version of this generation's PlayStation console.
Initially the purported PS4 appeared online for sale by a local retailer, claiming it was set for release in three weeks (as per Ars). It was then bought by Twitter user Shortman82 – no word on how much he paid for it – and once received, he began putting pictures online.
Although we have no official confirmation on its validity, if this is a hoax, it is very elaborate, as he's taken a lot of pictures, some comparing the slim system to its bigger brother – this is not like the 3D model Nintendo NX photo 'leak.'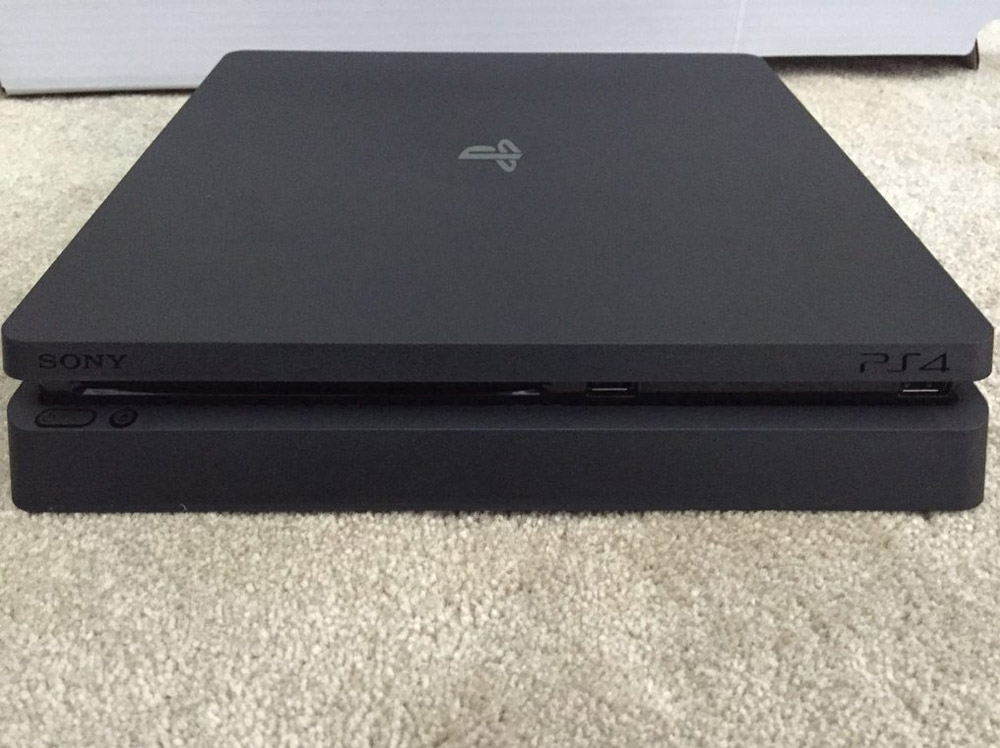 The console appears to be around half the thickness of its older version, with rounded corners and a singular, matt-black paint job. There is no obvious hard drive cover this time, which is great for avoiding marks, but it does make us wonder if you can get at the hard drive like you used to.
Note how the underside features newly organised rubber feet, all of which are styled after the classic PlayStation face buttons. The bundle looks to include a relevant power cable, HDMI and USB cables, set up manuals and a new controller.
Alongside this Slim PlayStation 4, Sony is expected to debut a new PS4 Neo in coming week, which will provide a similar sort of 4K functionality as the Xbox One S.
Discuss on our Facebook page, HERE.
KitGuru Says: Do you like the look of the new PS4 Slim? It doesn't seem quite as eye catching, but matt black fits in everywhere, which may be what it was going for.
Image source: Shortman82, NeoGAF