Over the last few months, crypto-currency mining has had a massive resurgence, which has caused a lot of issues for those building gaming PCs. Not only have prices become inflated, particularly for mainstream GPUs like the RX 500 series, but stock levels have been very low in some countries. With that in mind, there is some concern that RX Vega will be snapped up by miners. Fortunately, it seems like AMD has thought about that ahead of time, promising that it will have enough cards to sell to gamers.
In an interview this week with HardOCP, AMD's Chris Hook mentioned that one of the reasons the RX Vega took so long to get to market was simply down to the fact that the company wanted to ensure it had enough GPUs to go around at launch: "Part of the reason it's taken us a little longer to launch Vega, and I'll be honest about that is that we wanted to make sure we were launching with good volume", Hook said.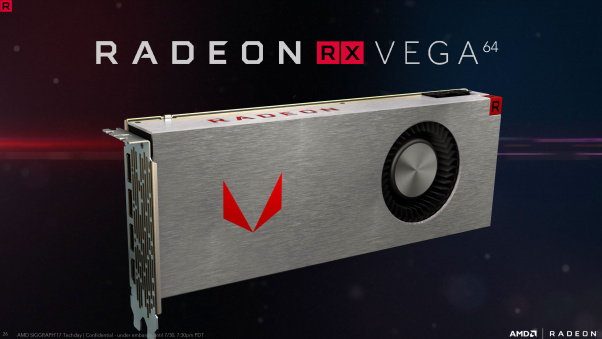 He then added that the company needed to compensate for other factors in the market beyond PC gamers, like coin-miners: "Obviously we've got to compensate for things like coin-miners, they're going to want to get their hands on these. We believe we're launching with a volume that will ensure gamers can get their hands on them, and that's what's important to us."
AMD's RX Vega will start hitting retail on the 14th of August. Then in September, we will begin seeing third-party cards like the Asus ROG Strix RX Vega. Hopefully when the time comes, stock won't be an issue for those wanting to get their hands on one.
KitGuru Says: Coin mining has become a problem in the GPU world over the last couple of months. Many have been frustrated by price hikes and low stock. Fortunately, it sounds like AMD is aiming to ensure this isn't something that will affect the RX Vega launch. Are any of you planning on upgrading to the RX Vega? How do you feel about the recent surge in miners buying up GPUs?