We have known about the Radeon RX-series for a little while but we didn't know the full specifications for the upcoming Polaris chips until now. This week, AMD confirmed the specifications for Polaris 10 and Polaris 11, with both set to deliver up to 2.8 times performance per watt.
Polaris 10 is the more powerful of the two GPUs, with 36 Compute Units and 2304 Stream Processors, 5 TFLOPS of compute performance, a 256-bit memory bus, 4th generation GCN technology and support for 4K Encode/Decode as well as DisplayPort 1.3/1.4 HDR.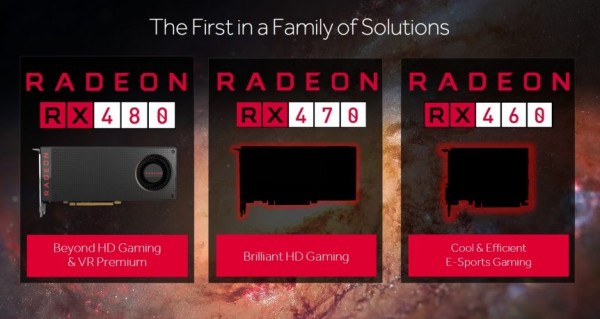 Image via: Computerbase
Polaris 11 is the slower variant with 16 Compute Units and 1024 Stream Processors, 2 TFLOPS of compute performance, a 128-bit memory bus as well as the same 4K encode/decode and DisplayPort capabilities.
The RX 480, RX 470 and RX460 graphics cards are set to launch on the 29th of June. We know that the RX 480 targets the $199 price point but we don't yet have pricing for the 470 or 460. We did get a quick look at some Firestrike performance numbers last night though, if you want to get a rough idea of where the RX 480 and RX 470 fall in the performance ladder.
KitGuru Says: There has been a lot of talk surrounding AMD's new Polaris graphics cards over the last couple of weeks. Are any of you planning on going with AMD this year?