AMD's next dual-GPU graphics card has been tipped to launch next month. The card was initially shown off back in June at the announcement of AMD's new 300-series and Fury line-up and has been in development under the codename 'Gemini', though things have been fairly quiet since then. The card itself will feature two fully unlocked Fiji graphics chips.
AMD found success with its last dual-GPU solution, the R9 295X2, which featured a closed loop water cooler. The Fury X2/Gemini will also feature a closed loop presumably, though we won't know for sure until the announcement scheduled for next month. That said, one DICE developer did recently receive a pre-release GPU, though the liquid cooling loop was broken on arrival, according to this tweet.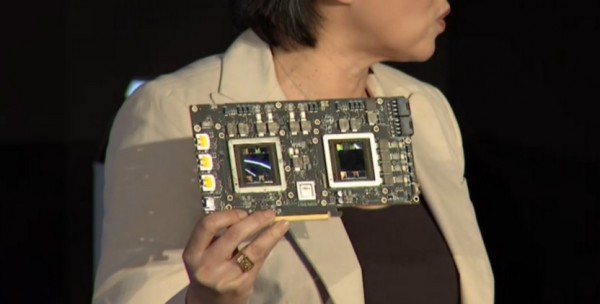 DICE and AMD have a close relationship, partnering on titles like Battlefield and Battlefront. DICE developers were also amongst the first to receive Fury cards, so it would make sense for them to have access to the new dual-GPU card.
Right now, it doesn't look like Nvidia is planning an Nvidia 990 or a successor to the Titan Z, though that could change at some point in the coming months.
KitGuru Says: Quite a few of our readers went out and bought R9 295 X2s when they launched. Are any of you still using CrossFire? Would you consider this dual-fiji card?