Having invented the solid state drive (SSD) in 1991, SanDisk doesn't mess around when it comes to innovation and the company has over 5,000 patents in play right now. Being the third largest flash memory manufacturer in the world, alongside a strong partnership with Toshiba, means that it's able to lead on price as well. Black Friday's deals bear that out.
Being bought by Western Digital for $19 billion is a strong endorsement of SanDisk's brand, given that annual revenues were a little over $6.6 billion last year. That follows SanDisk's acquisition of enterprise performance enhancer Fusion-IO the year before.
Yesterday, we flagged the 512GB SanDisk X300 Enterprise Class drive that Overclockers had down from £149.99 to just £99.95 and that deal looks set to sell out anytime now.
Just as that deal expires we find more reductions – of which these appear to be the largest:-
At those prices, you can see why WD was so keen to position itself in the SSD market. Tablets, notably the iPad, have taught all of us how to manage with less local gigabytes and to use NAS/Cloud for large scale storage. That said, there's an appeal to the immediacy of an internal drive that can't be denied – and large capacity, low cost SSDs are aimed squarely at that need.
We've seen a few comments online from people saying that many stores deals don't look like deals. That's one of the reasons we're flagging various offers for you. We can see where a genuine discount has been applied and that deserves some recognition.
As for the future, continuing innovation from companies like SanDisk, Samsung and Crucial mean that SSD is more than here to stay.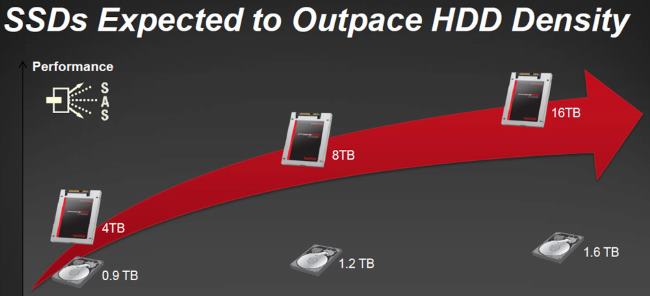 KitGuru says: Black Friday seems to be the perfect time to bring an old PC/laptop to life by installing an SSD, doing a clean install of your OS and then using your old internal drive as a backup unit – possibly in a low cost USB 3.0 external caddy. If we had a system left in the house with a mechanical drive, that's what we would do.