Corsair and MSI recently revealed that they would be teaming up to launch the GTX 980Ti Seahawk edition, featuring an all-in-one liquid cooler for better temperatures, quieter operation and a higher out of the box overclock. Now potential buyers can get a look at what that extra performance will get them, as Corsair has posted its own benchmarks and temperature graphs for the GPU.
In a blog post on the Corsair website, the company shows that the H55 all-in-one cooler is quite capable of keeping temperatures down on the GTX 980Ti, with things sitting at just above the 50C mark, ensuring that the card won't hit a throttle point with achievable overclocks.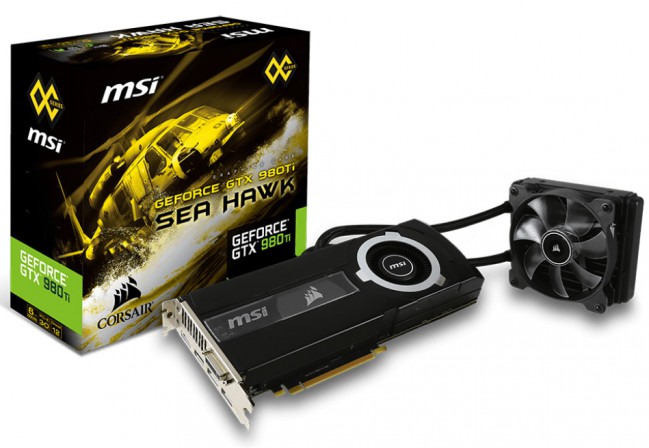 As far as games go, Corsair threw together a system featuring an Intel Core i7 6700K running at 4.6GHz, 16GB of DDR4 RAM a 480GB SSD and an ASUS Z170 Deluxe motherboard. The benchmarks show that at out of the box clock speeds, the Corsair Hydro cooled GTX 980Ti should give users a 15% performance boost over a reference design card: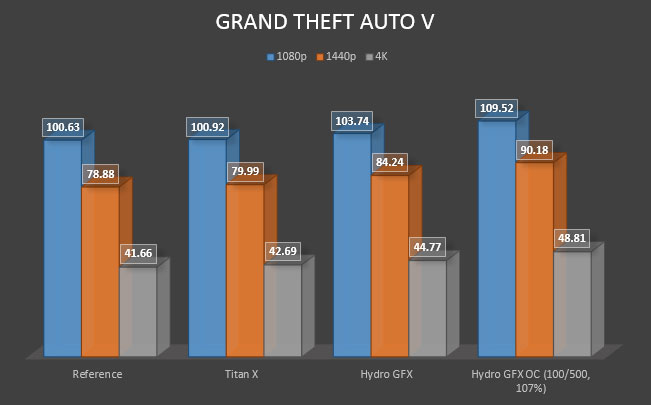 As the report shows, there is room to push the GPU even further as far as overclocking is concerned, though results can vary on a per card basis due to the silicon lottery. Either way, the Corsair Hydro cooled MSI Seahawk GTX 980Ti is shaping up to be quite the contender, it will be interesting to see how it stacks up to EVGA's own GTX 980Ti Hybrid card.
KitGuru Says: Nvidia's Maxwell chips are extremely good overclockers and watercooling one should yield even higher performance numbers. Keep an eye out for reviews though, as they will help verify these results. Are any of you shopping around for a GTX 980Ti? Would you buy a pre watercooled one?