Update: It has been a couple of weeks since the GTX 1070/Micron memory issues came to light and since then, several GPU manufacturers have been working on BIOS fixes to put a stop to various errors, which included image flickers, poor overclocking and artifacting. Now, we have tuned back in for an update on the situation and it looks like Asus, MSI and Gigabyte have released their BIOS fixes.
This means that EVGA, Gainward, Palit, MSI, Gigabyte and Asus have fixed their Micron Memory issues for GTX 1070 buyers. So far, it looks like PNY, KFA2, Zotac and Inno3D still need to release updates for their own customers, at the time of publishing of course. We will keep an eye out for any future updates.
Discuss on our Facebook page, HERE.
KitGuru Says: At this point, the majority of AIBs have released their Micron memory fixes, so hopefully GTX 1070 owners can go back to using their systems as usual. Have any of you guys experienced issues with a GTX 1070? Have you tried the BIOS update fix?
Original Story: It looks like some GTX 1070 buyers have run into memory issues as of late. Recently, add-in board partners began using Micron as another source of memory chips for the GTX 1070, which has resulted in flickering and poor memory overclocking results on some cards. GTX 1070 models running Samsung memory do not appear to be affected. As a result of these issues, a VBIOS update is being pushed out by a number of manufacturers.
Some of the GTX 1070 models equipped with Micron memory have been known to suffer from odd issues like flickering before any overclocking is even attempted. After overclocking, things can get worse, resulting in artifacting. If you own a GTX 1070 and want to check whether you have Samsung or Micron memory, you can do so using GPU-Z, which will tell you which memory type you have.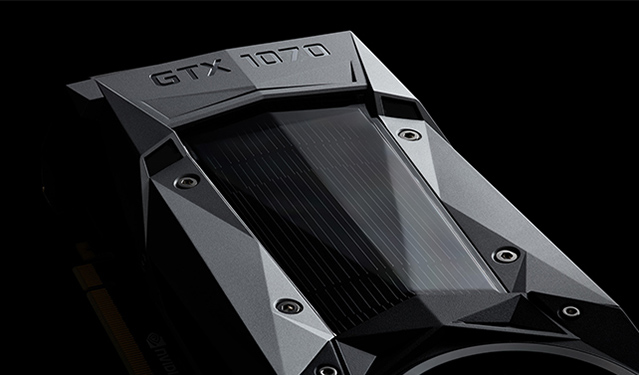 Fortunately, it looks like these problems may be resolvable through a VBIOS update. Guru3D did the heavy lifting on this one, getting in touch with a number of manufacturers to confirm who would be releasing updates. At the moment, EVGA, Gainward and Palit already have new VBIOS versions available.
At the time of writing, Asus, MSI, Inno3D, PNY, Zotac and KFA2/Galaxy are still reportedly working on their updates. Apparently, Gigabyte did not opt to switch to Micron memory during manufacturing, so Gigabyte GTX 1070s should be fine, though the company is said to be double checking with its R&D department to make sure. EDIT: Gigabyte does in fact use Micron memory on some of its GTX 1070s.
KitGuru Says: If you have a GTX 1070 and are concerned about issues developing, or if you have already noticed some problems, it may be worth looking out for updates on the matter. Hopefully, other manufacturers can push their fixes out relatively soon. Have any of you bought a GTX 1070 recently? Have you encountered any problems?