Just like many other board partners, this week, Gigabyte began teasing its own GTX 1080Ti. The company began posting teaser images of its upcoming Aorus Extreme Edition GTX 1080TI this week, showing off the card's cooler a bit, though this may not actually be the first time we are seeing this card.
Back in January, prior to CES, many of us were expecting Nvidia to announce the GTX 1080Ti at its keynote. Unfortunately, the company chose not to but at the time, it was reported that Gigabyte was showing off an 'unannounced GPU' on the show floor.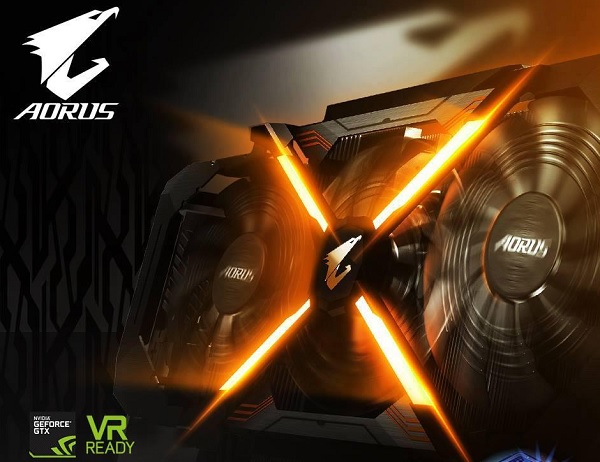 As we reported in mid-January, Gigabyte was showing off a new Auros GPU at its booth at CES. Given that sources were told that this was an unannounced card, many believed it was in fact an early GTX 1080Ti sample just hiding in plain sight.
In any case, the Aorus GTX 1080Ti is now official but unfortunately, like many other custom-cooled solutions, we don't actually have pricing information or a release date for this one just yet. We also don't have final clock speeds, but with the GTX 1080Ti Founder's Edition set to start shipping at the end of this week, hopefully we start to see AiB's reveal more details.
KitGuru Says: I already own a GTX 1080 so I'm going to try and wait a generation before upgrading myself. That said, the Ti's reported 35 percent performance boost does seem awfully tempting for gaming at 4K. Are any of you guys thinking about upgrading to a GTX 1080Ti this year? Are you waiting on reviews first? Or perhaps holding out for AMD's RX Vega?