It has been a while since we last had any substantial information regarding Intel's upcoming Xe graphics architecture. Raja Koduri and the team of GPU engineers are still working on Intel's step into the discrete GPU market with the goal of launching in 2020. There are still a lot of unknowns but for now, we at least know that ray-tracing and multi-GPU support are part of the plan. 
While scouring through the latest Linux driver update, Phoronix found mention of multi-GPU performance, combining discrete graphics with an Intel CPU's integrated GPU. Given that Intel is planning to tackle the GPU market on all fronts, from gaming to data centres, we can likely expect to see multi-GPU support across multiple discrete Xe graphics cards too.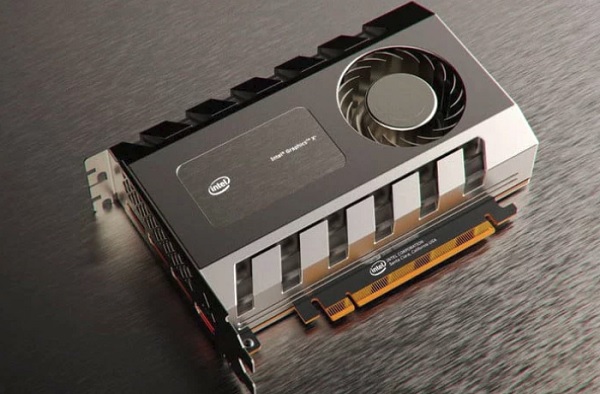 Image: Intel Xe concept render. Credit: Intel Corp. 
Back in May, we also learned that Intel is planning to support real-time ray tracing hardware acceleration with Intel Xe too, although that feature has only been confirmed for data centre GPUs at this point. With that said, Intel is working with the developers of World of Tanks to implement ray tracing in that game, so Intel's ambitions do extend to video games too.
Intel Xe discrete graphics is on track to debut in 2020, with hints earlier in the year indicating a June launch, which is also when Computex should be kicking off.
KitGuru Says: AMD has been bringing more competition to the GPU market this year and in 2020, Intel will also be looking to disrupt the status quo. Are many of you looking forward to seeing Intel's first discrete GPU in action?