The next generation of the PCI Express connector is aiming to launch on motherboards next year and it looks like it could also clean up your build a bit. The new socket will be capable of delivering 300W of power to the GPU, which could remove the need for additional power cables for many graphics cards.
The Peripheral Component Interconnect Special Interest Group (PCI-SIG), made an appearance at Intel's Developer Forum last week to go over the future of PCI Express. The usual bandwidth improvements were touted, full 16x PCIe 4.0 slots should deliver over 31 GB/s of bandwidth, but on top of that, power delivery will also be boosted.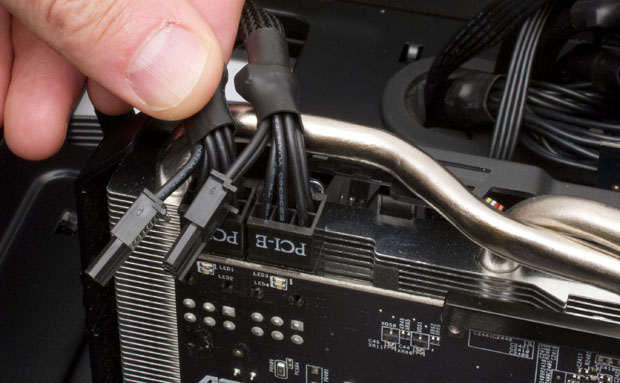 Image Source: JohnsonJohnson via Tom's Hardware
The PCI Express 4.0 socket is said to deliver at least 300W of power but according to reports, it was suggested that higher power options could be made available, meaning we could see up to 500W of power deliverable via the socket. Essentially, PCIe 4.0 could quite comfortably power something like a GTX 1080 without a power cable.
While these new sockets might mean less cables to GPUs themselves, it likely means we will need some additional power connections on the motherboards themselves, so you will still get some use out of your modular PCI cable set.
Discuss on our Facebook page, HERE.
KitGuru Says: It sounds like PCI Express 4.0 could bring some big changes. Though I must admit, I do quite like seeing a nice set of tidy cables trailing out of a GPU. Either way, we will learn more as we get closer to next year's launch for the tech. What do you guys think about the promises of PCIe 4.0? Would you like to rid yourself of GPU power cables?